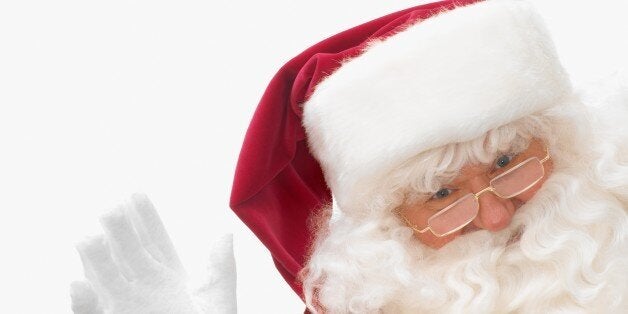 A Santa Claus was told to stop entertaining children in a town centre over fears they would be "traumatised" by the sight of two Father Christmases in the same high street.
Colin Letchford, chairman of the Friends of Concord Beach charity, had donned the red suit and white beard during the Christmas lights switch-on in Canvey Island, Essex.
The group claims he was told to pack up by an official because of fears the arrival of Canvey Rotary Club's Santa sleigh could confuse and upset children.
In a letter to the Castle Point Echo newspaper, Barry and Dot Palmer, from Friends of Concord Beach, described the incident as a "sad state of affairs".
They added: "The biggest trauma was the one clearly visible on the faces of the children queuing to see Santa when the officials turned them away, coupled with the anger on the faces of their adults."
Dave Blackwell of Canvey Town Council said he had asked officials to look into the incident on November 30.
He said: "I think there was a little bit of confusion and common sense went out of the window.
"If you go to London you can see dozens of Santas in one place and the next day we had the charity Santa walk where there was about 50 of them - no children were upset by that."
Mr Blackwell added it was not clear if the person involved was an individual acting on their own or somebody who had been given authority by the council.
"All we know is somebody in a yellow tabard went and asked them to stop because it was apparently traumatising children," he said.
"I've asked that we look into it to try to get to the bottom of it.
"It's a great shame and clearly isn't in the spirit of Christmas."
Friends of Concord Beach is a small group which aims to protect and maintain the sea water paddling pool in the town.