Heavy rain and gales of more than 100mph have returned to Britain overnight - just days after the last storm caused Christmas misery for tens of thousands of people.
The Met Office has issued "be prepared" yellow and amber weather warnings, indicating "severe or hazardous weather" with potential to "cause danger to life or widespread disruption" and urged many people to prepare for flooding.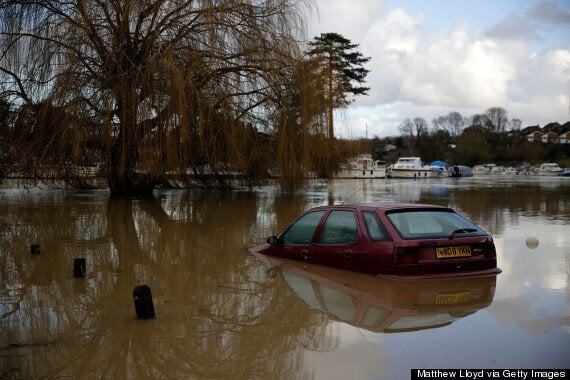 The bad weather has already left thousands of people without power and caused severe transport problems
As rain continues to fall on already saturated ground, there are 52 flood warnings and 157 flood alerts in place, but the number of alerts may increase as rivers respond to the further band of rainfall.
The storm will spread east across the whole of the UK throughout the morning, with the worst-affected areas expected to be northern England and northern parts of Wales, the Met Office said.
Police and fire services up and down the country have already reported road closures because of uprooted trees.
The Met Office recorded a gust of wind in Aberdaron, in west Wales, of 109mph early this morning - with general wind speeds of between 60mph and 80mph expected in the UK.
The Environment Agency (EA) is warning of more "significant disruption" across southern England, saying: "It is possible that heavy rain may worsen the current flooding situation in some areas with rivers responding quickly to rain falling on already saturated ground."
The rain will exacerbate ongoing river flooding across the Somerset Levels, River Severn, River Thames and River Ouse in Cambridgeshire and rivers across Essex, as well as along the River Medway and the Kentish Stour around Ashford and Canterbury.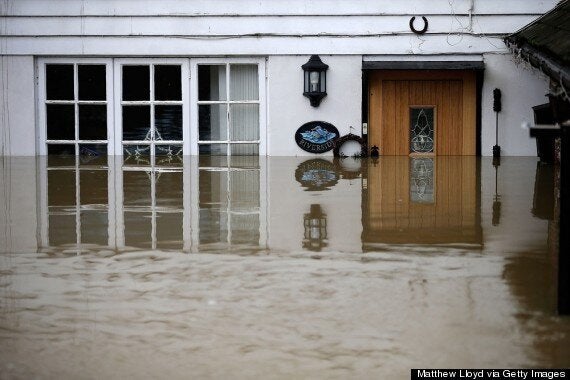 The front door of a house stands submerged by floodwater in Yalding
It comes after more than 43,000 people were left without power following Monday night's storm and around 1,200 properties were flooded in England.
Tony Glover from the Energy Networks Association said the experiences of people without power were "horrendous" but the companies were working "incredibly hard, around the clock" to get them reconnected.
One of the thousands without power told the BBC it was "not quite what we planned," for Christmas.
Sharon Beresford from Bournemouth, who has been staying in a hotel with her family after their power line was damaged by a tree on Monday night said it had been a "very difficult" time.
"The hardest thing has been no information from the power companies - we keep ringing, just keep getting automated messages, we hold on for 40 to 50 minutes sometimes with no joy.
Lara Gunn, a forecaster for MeteoGroup, said the latest weather system is pushing in from the west overnight resulting in widespread rain of up to an inch and forceful winds of up to 80mph along the coast and up to 60mph inland.
"Almost everywhere will be affected by the widespread gales and rain but it will clear throughout the morning," she said.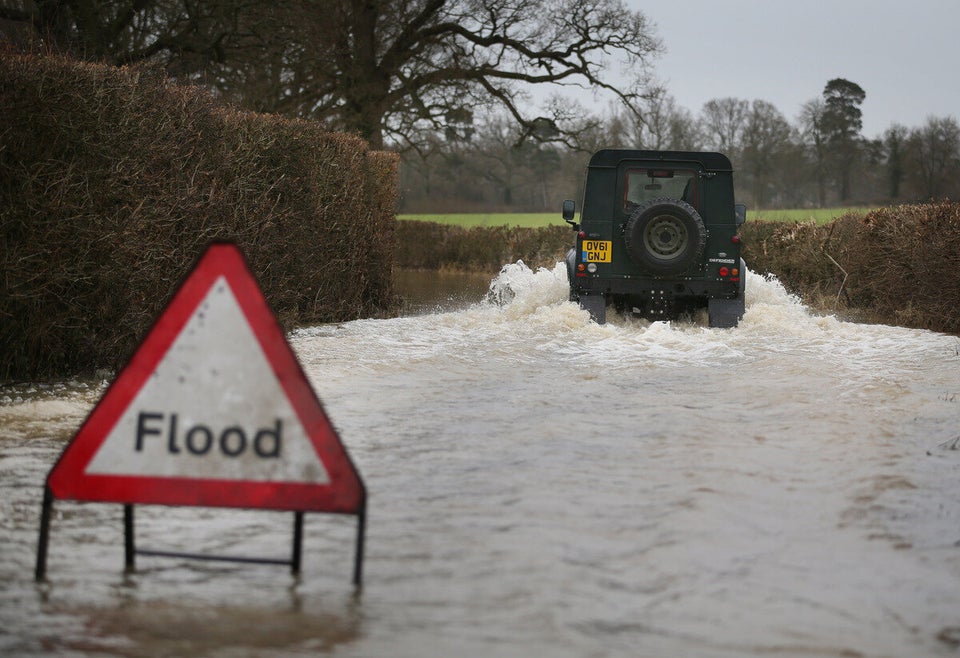 Winter Weather UK
The storm is expected to cause fresh travel problems for airlines, train operators and bus companies as well as for drivers returning to work or home following the Christmas break.
Police have warned drivers to drive with "extreme caution" as trees are blown into the roads by ferocious winds.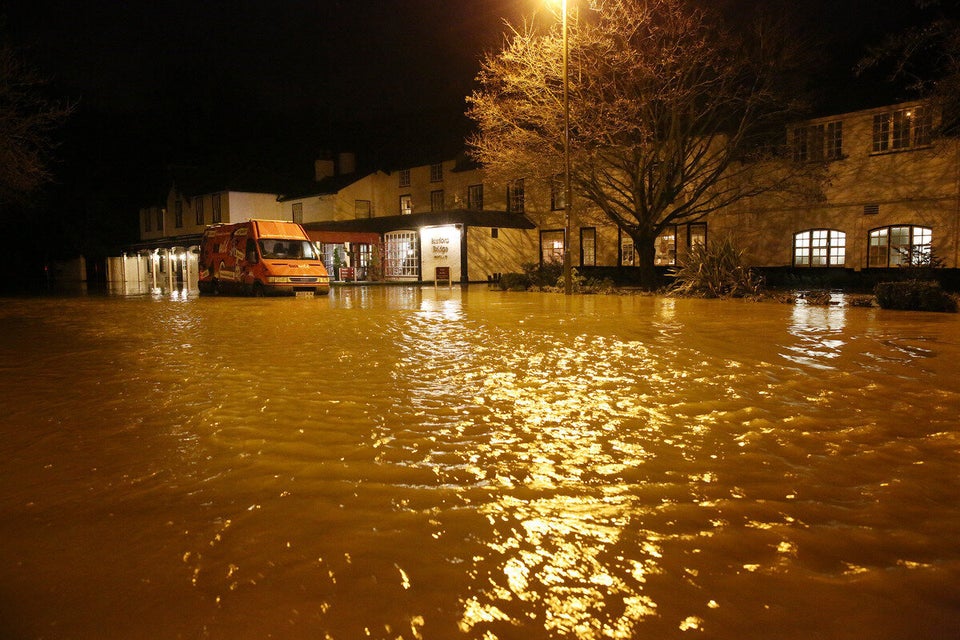 UK weather pictures
Popular in the Community