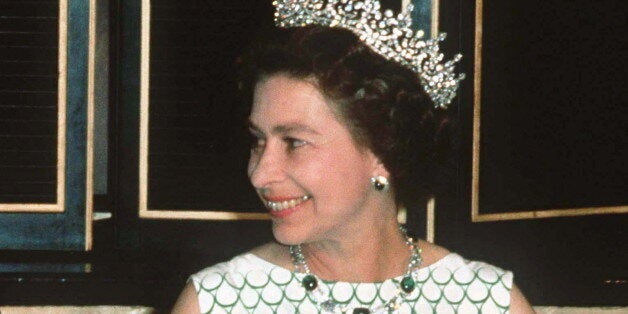 The Queen plotted to hit Ugandan dictator Idi Amin over the head with a ceremonial sword, archives published in a new book have revealed.
The monarch was worried about Amin gatecrashing her Silver Jubilee in 1977, and was warned about being seen in the company of a "Commonwealth head of government known to be a murderer".
According to the Daily Telegraph, the story was revealed by Lord Mountbatten in his diary, and is now among archive materials published in 'Monarchy and the End of Empire'.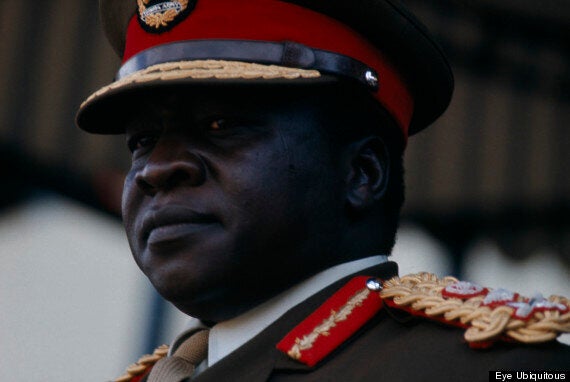 Up to 400,000 people are believed to have died under Idi Amin's rule in the 70s
The archives seen by Prof Philip Murphy, the director of the Institute of Commonwealth Studies and author of the book, describe government plans to minimise disruption if Amin made an uninvited appearance in Britain.
Despite contingency plans if Amin did attempt to enter Britain in 1977, including anti-terror police and marksmen, the book says the Queen was still concerned he would show up, uninvited, at the St Paul's Jubilee service on 7 June.
Lord Mountbatten wrote that he asked the Queen why she "looked rather cross and worried".
"She laughed and said, 'I was just thinking how awful it would be if Amin were to gatecrash the party and arrive after all'.
"I asked her what she had proposed to do and she said she had decided she would use the City's Pearl Sword which the Lord Mayor had placed in front of her to hit him hard over the head with."
However Prof Philip Murphy, the director of the Institute of Commonwealth Studies and author of the book, told the Daily Telegraph that Lord Mountbatten's language should be taken "with a pinch of salt".
Earlier this year newly-released secret documents showed the government had drawn up a World War III speech for the Queen to read in case the Cold War ever escalated.
The speech would have seen the monarch urging her "brave country" to stand firm as it faced up to the "madness of war".
"As we strive together to fight off the new evil let us pray for our country and men of goodwill wherever they may be," the speech said. "May God bless you all."
Monarchy and the End of Empire is published by the Oxford University Press.