This appalling image appears to show the moment supporters of the ruling Bangladesh party beat a lawyer and supporter of the main opposition during a protest. Security forces and opposition activists clashed in Bangladesh's capital on Sunday, leaving at least two people dead, as thousands of police took to the streets to foil a mass rally calling on Prime Minister Sheikh Hasina to cancel upcoming elections.
In a sign of the growing sense of crisis, the government closed most forms of transportation into the capital, arrested hundreds and barred the main opposition alliance from holding a protest rally. The opposition is demanding that Prime Minister Sheikh Hasina steps down and a neutral government is installed before the election.
The government has rejected the demand, saying the elections are a constitutional necessity.
The opposition fears the government will rig the polls if it remains in power.
As part of a nationwide crackdown, police fired water cannon and rubber bullets at protesters who threw stones and homemade bombs, according to reports. The leader of the main opposition Bangladesh Nationalist Party (BNP), Khaleda Zia, had called for a march on the capital, Dhaka, in defiance of a police ban, to protest against what she calls the "farcical" election. Bangladesh's former Prime Minister Khaleda Zia
But police surrounded her home on Sunday in an apparent bid to stop her from addressing the demonstration. They deny holding her under virtual house arrest.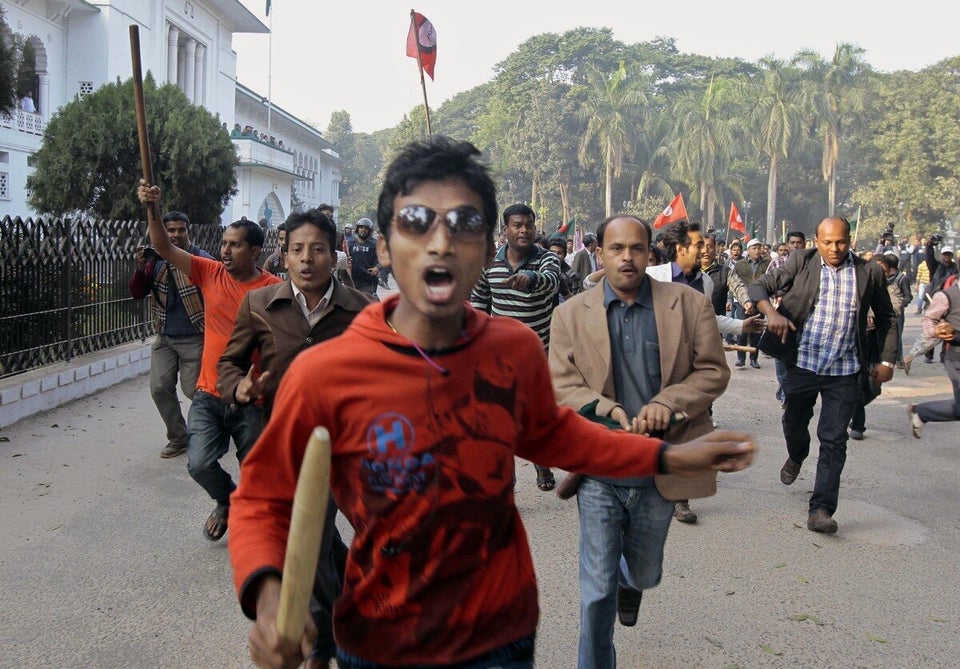 Bangladesh Riots
Popular in the Community