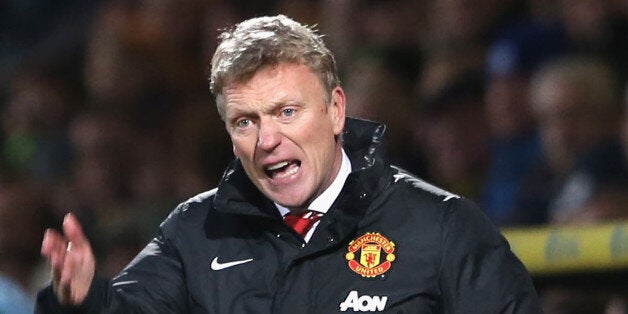 As one veteran Manchester United supporter put it, this season has been like discovering all your old vinyl. The visit of clubs like West Brom, Everton and Newcastle, who had not won in M16 in 35, 21 and 41 years respectively, were no longer certain victories. Southampton denied them, too, and even Stoke, who lost nine from 10 against Sir Alex Ferguson's United, put up a spirited fight.
David Moyes's United have experienced five defeats before Christmas and witnessed Manchester City show them mercy. Fergie's successor has been unflatteringly compared to David Sexton, one of his senior players has criticised his selection policy and United are sixth in the Premier League table. From the Champions League to the Europa League? United have not started this poorly in 12 years.
Come New Year's Day, Moyes will have officially completed six months in the job, although his appointment was confirmed as far back as 9 May, and the likelihood is he was told he would succeed his compatriot in April. Tellingly, Moyes has not specified when he was summoned to Ferguson's house and awarded the role of a lifetime, probably to spare United more embarrassment after their calamitous transfer window.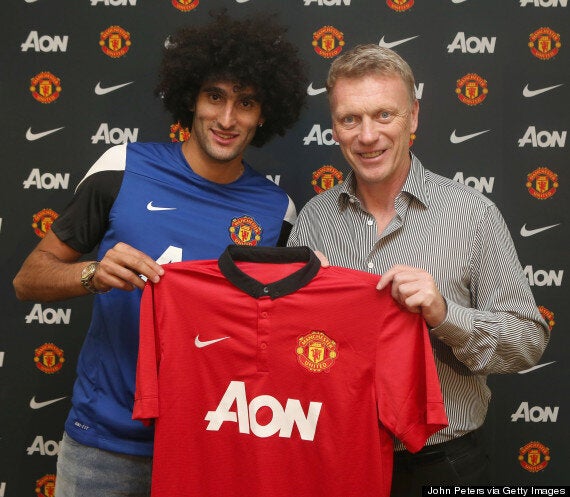 Fellaini was the only addition Moyes made to United's squad during the summer transfer window
"I'll be furious if United don't sign anyone," said a blinkered supporter in August. "We'll just have to rely on the bunch of idiots who strolled the league last season." It is this deluded thinking which has placed United outside of the Champions League places and eight points off the summit at the halfway stage. The team which won the League with four games remaining and by 11 points was not as majestic as the final table suggested. One of Ferguson's greatest strengths was to question his players' hunger and derive greater determination from them, which is a skill Moyes is yet to demonstrate.
It was essential the Glazer family, the club's owners, compensated for hiring Moyes with quality recruits. Instead they brought in a midfielder who previously worked for the manager for £4.5 million more than they could have bought him for and, on deadline day, had bids rejected for Ander Herrera and Sami Khedira as the window slammed shut on their desperate fingers.
A number of players who performed well in Ferguson's final season have regressed in Moyes's first. Rio Ferdinand, Patrice Evra and Michael Carrick are experienced and established players who have struggled and the likelihood is the former two won't renew their contracts. Shinji Kagawa, initially and inexplicably overlooked, has not performed well when he has played, Ryan Giggs, finally, looks set for coaching rather than playing, Javier Hernández has endorsed transfer speculation while the likes of Anderson and Tom Cleverley have not justified their statuses as Manchester United players.
If Moyes is to succeed at United he has to change, and so far he has been reluctant to do so. Often accused of negativity at Everton, he orders back all 11 men to defend at corners, blunting United's famed counter-attacking prowess. With the scoreline 2-2 at Tottenham, first-team coach Phil Neville screamed at Patrice Evra not to go forward for a corner, even though he is one of United's most potent aerial threats in dead-ball situations. This isn't the United Way, and the club's former Youth Cup-winning captain should know that.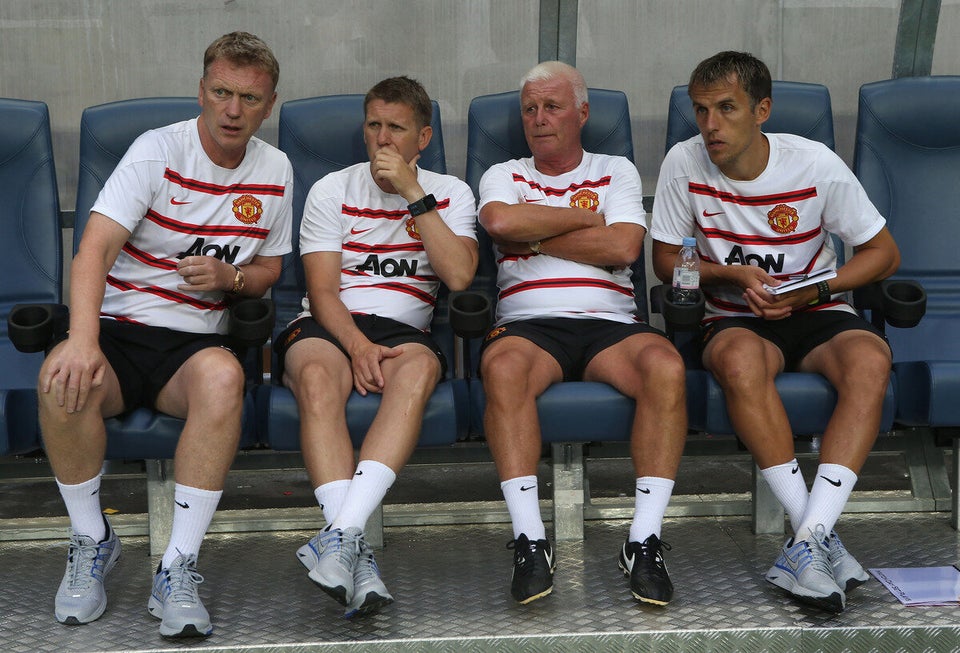 David Moyes looking lost
Moyes is fortunate the league is so congested. Surreally, eight points adrift of Arsenal is something of a positive considering how far back United were at the start of the month. The Gunners only took two points from a possible nine midway through December and Liverpool, top on Christmas Day, are just two points clear of United now. Moyes often enjoyed strong second halves with Everton, so it should be fascinating to see how he fares with this flawed United side, although few would argue against City and Chelsea being best placed to regain the title.
United are experiencing a mini-resurgence, too. However ugly the three points at Norwich were, they were won without Robin van Persie and Wayne Rooney. Moyes, at least, made amends for an iffy 11 by introducing Danny Welbeck, who scored the winner, days after sending on Adnan Januzaj to change the complexion of the game in the comeback win at Hull.
Januzaj and Rooney are the major success stories of Moyes's reign. The Belgian signed a five-year contract as the club avoided a Paul Pogba scenario, and now the aim has to be to persuade Rooney, who has 18 months remaining on his deal, to commit his future to United. The England international has thrived in the No.10 role Ferguson seldom played him in and the fickle faction have forgiven him for supposedly requesting to leave the club.
Progress in the cups is more than just a bonus for a manager who has never won a major trophy. Ferguson, who suddenly trumpeted the League Cup's credentials when United reached the 2003 final, has even said any piece of silverware would represent a good season for Moyes. A Wembley win in March would certainly alleviate some of the pressure - and scepticism - while United have drawn the weakest unseeded side in the last 16 of the Champions League. On this season's form, however, Olympiakos might argue they have drawn the weakest seeded side.
Given Ferguson lost 1-0, 2-1, 3-1, 4-1, 5-1 and 6-1 to City, the derby defeat, as gutless as it was, comes second to the back-to-back losses to Everton and Newcastle, which reflected horrendously on Moyes.
The away win in Leverkusen. An honourable mention goes to the opening day 4-1 triumph at Swansea.
PLAYER OF THE YEAR SO FAR
Related