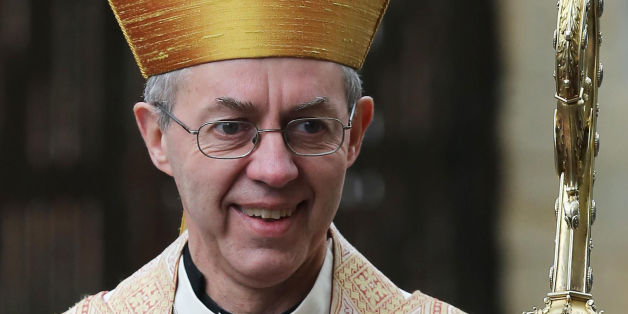 Gareth Fuller/PA Wire
Justin Welby, the Archbishop of Canterbury, has urged people to "change the world a bit" by adopting a New Year's resolution of tackling poverty in their own neighbourhoods.
The Archbishop admitted that he never usually makes New Year's resolutions as he is "hopeless" at keeping them.
But the archbishop said in his first New Year's message as head of the Church of England that many people were "struggling" in spite of many signs of hope.
He recommended taking up a pledge this New Year to try and "change the world a bit where we are" .
"I want to suggest this year that each of us makes a resolution to try and change the world a bit where we are," he said in his message, broadcast on BBC One and BBC Two.
"Nelson Mandela said that dealing with poverty is not an act of charity, it's an act of justice, he said every generation has the chance to be a great generation and we can be that great generation."
The archbishop was filmed visiting a centre supported by the Church Urban Fund, the Church of England charity working to alleviate poverty.
He defended the Church of England's right to speak out on political issues, saying it was his Christian faith that had led him to make public interventions in areas such as energy bills.
He said one of the "greatest excitements" of his job as head of the Church of England was being part of an organisation that is the "glue that's holding the whole of society together" in many places.
The archbishop also said he had experienced some "incredible high points" including the baptism of Prince George since being installed as Archbishop of Canterbury and spiritual leader of the Anglican Communion.
He said he had to "pinch himself" to think that he was actually present at the baptism ceremony which took place in October in the Chapel Royal at St James's Palace in London.