A woman who claims she was savagely beaten by her husband alerted police by posting a "selfie" on Facebook showing her battered, bloodied face.
Susann Stacy told Kentucky station WKYT her husband had torn the house phone out of the wall after hearing her speaking to another man, before beating her with a loaded handgun.
With no landline and no mobile phone reception either, in desperation Stacy posted the image on Facebook via WiFi, along with the plea: "Help please anyone."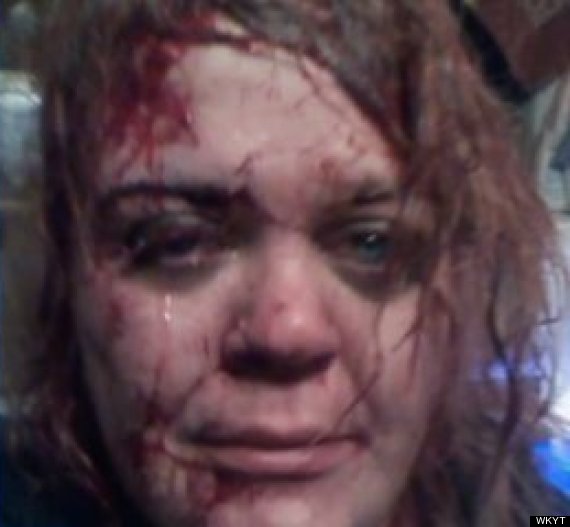 Susann Stacy posted this picture to her Facebook page
Thankfully, one of her friends saw the image and swiftly dialled 911.
Although Stacy's husband Donnie was not at the property when police arrived, he was later located and arrested.
Deputy Sam Mullins of the Leslie County Sheriff's Office told the station Stacy had: "Several lacerations to the head.
"They appeared to be bad but we really couldn't tell at the time, due to her hair was matted to her, and the blood."
On Thursday Stacy (who uses the name Susann Miller online) posted the following message on her Facebook page: "A statement about the events of Monday… I posted a picture via WiFi because it was my ONLY way to seek help. I didn't have a phone to call on… no cell service… just WiFi.
"I just wanted help, not to die in a pool of my own blood on my kitchen floor. I am thankful for all the help… care… concern… and humanity shown to me.
"There are so many negative statements being made… along with positive ones… following the news stories. To each their own. Time to find that more better forever. Blessings."