Like Diane Keaton's character in Baby Boom (excellent movie if you haven't seen it), mother of two Lesley Harris started her own baby food business SuperDuper Foods after noticing a gap in the market for homemade, nutritious baby food that didn't have loads of additives.
It's been a long journey – at one point Lesley had to remortgage her house - but the business has finally taken off. Her Super Dish range features fresh, hand selected vegetables, and the fruit, meat and fish are all sourced from British farms.
Here – Lesley tells us how she did it. Oh, and it helps being on Masterchef!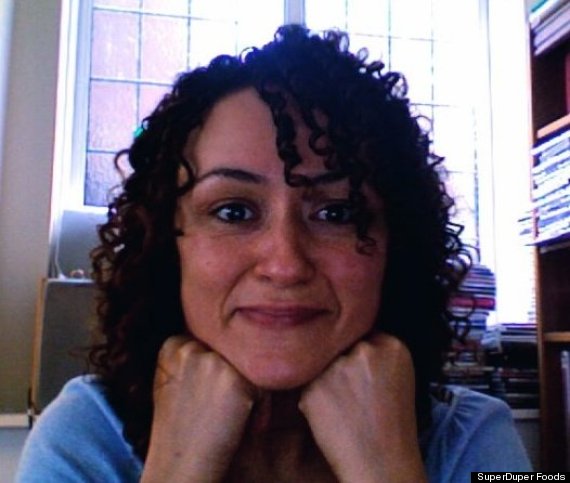 What were you doing before this?
My background was in marketing – I was the group account director at my company and it involved helping a number of different clients launch and promote their brands. I always had a real passion for food – I was on Masterchef in 2009 - and as a result of being on it, I decided to set up the first incarnation of SuperDuper Foods – it's all about nutrition, based around the superfoods concept which is nourishing and fuelling your body rather than filling it up with junk.
I set it up around a lunch service for busy office workers. Like a sandwich lady, I sold everything I had cooked that morning – locally-sourced, seasonal salads and sandwiches and healthy bars. We literally would walk the floors and sell what we had - anything we didn't sell would go to St Mungo's. But then chargrilling salmon at 6am had to come to a stop because I fell pregnant.
SEE ALSO:

Thea Green, Founder Of Nails Inc, On Making It Work
So what made you switch from making adult food to baby food?
When I first had my daughter I didn't want to feed her anything I didn't want to eat myself. But the only thing available for weaning age and above was ambient food that sat in a jar or carton, and didn't need freezing or chilling. I just didn't like the idea of it.
Freezing is really important – it's convenient for parents who can't shop for fresh veg and fruit everyday, and by freezing you're locking in time – not just taste and texture – but also nutrients.
But like a lot of parents, it was about time – juggling work and looking after your kids. I liked cooking but I ended up cooking for her in the evening once I started working again.
I started sharing the food I made and was cooking for friends – word got around nurseries and I thought 'this is taking on a life of its own'.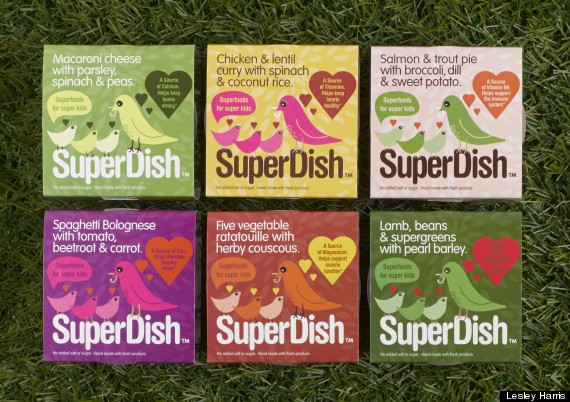 What was the first thing you did to set up the business?
I trained as a nutritionist alongside my work, so I already had a good understanding of how nutrition works. I also had a robust business plan – I went to the bank to request a start up loan and they were reluctant. So I had to raise money myself – I remortgaged my house, and our family and friends invested to help us.
What I didn't realise was how long it would take from having the idea to actually producing the food. And there are so many unforeseen costs, such as all the testing and all the packaging. I've learned so much but it had cost a lot more than I thought.
What do you mean by testing?
So first of all, there are different approval processes. First and foremost you need full approval from your environmental health officer – that's to cover the area you're producing the food in.
Before that happens, the officer has to look at all of your paperwork to show the food is safe. There are strict guidelines so we had to go into the kitchen, produce the food as if we were going to sell it, and then that food was sent to an independent science lab who test it on a microbiological, chemical, nutritional level.
There can be no risk of contamination. Our point of difference is nutritional content – we wanted to highlight that our dishes that contain certain vitamins and minerals that other people aren't talking about. We independently sent the dishes off to be tested because there were certain things we wanted to highlight. For instance, take the salmon and broccoli pie with dill. We've now proved, through testing, that it has vitamin b6 that supports the immune system.
What was your biggest challenge?
We launched about two months ago and the biggest challenge was getting full government and food standard agency approval.
Normally it's only given to producers and manufacturers who own their own commercial kitchens – I don't own mine.
It's fit for purpose in that I hire it for the whole day and it is deep cleaned. I had to go out of my way to prove to them that it was safe. They initially said 'we'll give you approval to only sell to babies you know' but I said if it's fine for one baby it's fine for every baby.
Does borrowing off friends and family add a lot of pressure?
Without a doubt – there is a lot of pressure to succeed and it's our whole life. But I'm quite a realist. Before setting this up I talked to mums, set up surveys, did as much research as I could, did focus groups. One of the most important things when setting up your own business is to push out of your comfort zone. Until you talk to your customers, you will never know what they want.
How often do you have to cook?
We can't make it quick enough – we're producing every week. Originally, I envisaged that we'd produce once or twice a month. We've managed to get a quote for Amanda Holden who loves the food so things like that have helped. If things continue we will have to find our own premises next March because hiring a kitchen is very expensive.
We make 300 pots a week. I have a team of three kitchen hands that help me. We are literally in there for one day of non-stop cooking. We even cook our own stock. We start at 8am and work through for about 12 hours. The dishes are cooked, put into pots, blast frozen within hours.
What's an average day like?
I get up at 5am but I often wake up through the night and make notes. You live and breathe it. At the moment, one of my children is in full-time care – another we've pulled out of care because we can't afford it. I drop my daughter at nursery and come back, give my son his breakfast, see my husband out the door.
The in-laws come, take my son for a walk so I can catch up on emails, and he gets posted back to me before 10am. He goes for a nap for two hours, at 12 he wakes up, has lunch and is back out the door with my in-laws for the afternoon.
He then gets dropped back with my daughter at 4.45pm. I stop working, prepare tea, bath, my husband gets home, then bed. I continue working into the night while at my computer so that is my day - very hectic. Which will hopefully ease off!
It sounds like it's quite hard to get time for yourself?
I always try and spend time with kids but it is hectic because the business is taking up so much of life. I'm setting up a business, but at least it is at home so I still see them – I get them up in the morning and put them to bed.
Where can you buy SuperDuper Food?
You can buy it directly online and we deliver it in clever packaging – so that it keeps chilled for 36 hours. We can deliver it anywhere.