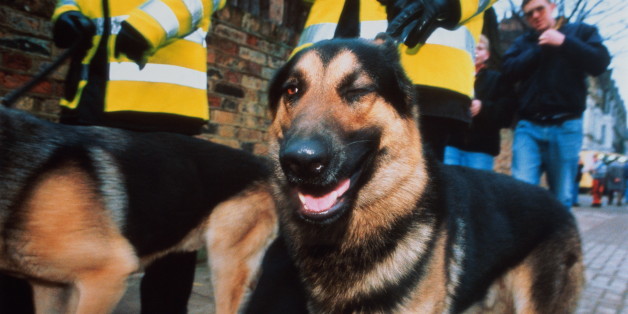 Getty
A petition has been launched urging MPs to give police dogs specific legal protection if they are attacked in the line of duty.
The e-petition has been set up by David Hibbert, who believes it is wrong that current laws class police dogs as "property" if they are injured or killed by offenders.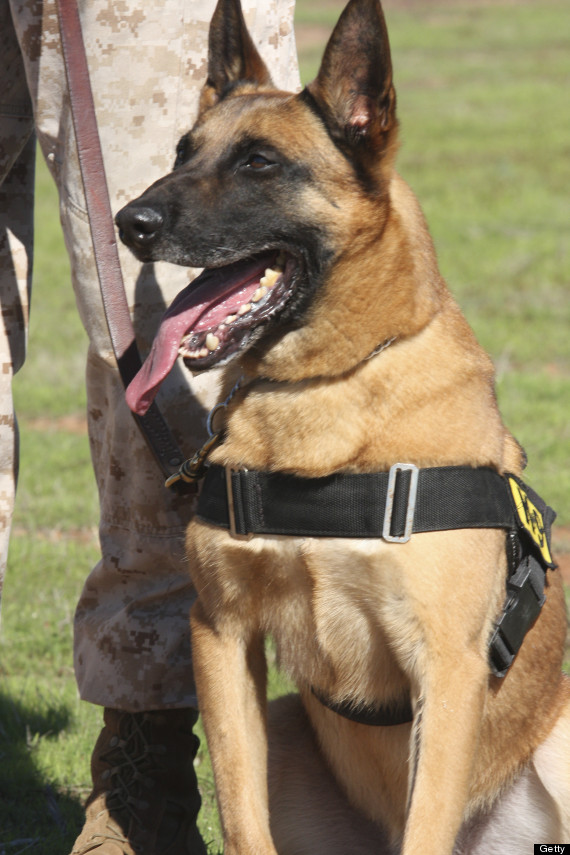 Police dogs ought to be given more protection, the petition urges
It is hoped the campaign, which has so far attracted more than 3,500 signatures on the Government's e-petition website, will force MPs to debate whether new laws are necessary.
Mr Hibbert, who last year helped set up a benevolent fund for retired police dogs in the West Midlands, said: "Despite the invaluable work police dogs do for their communities, in law they are only considered 'property'.
"At present an attack on a police dog would only be considered criminal damage, which I don't think provides enough of a punishment or deterrent.
"There seems to be a growing trend of attacks on police dogs and horses and I feel now is the time to push for a law change recognising the sterling work police dogs do for their communities.
The move has been praised by animal rights activists.
The animal welfare group Peta told the Huffington Post UK that the petition is "the least that we can do for these brave sentient beings."
"Police dogs are officers, not things," the group said. "They feel pain and fear which property does not, and they involuntarily risk and sometimes forfeit their lives in service to the force and the community."
The petition needs 100,000 signatures in order to bring the matter to parliament for discussion.