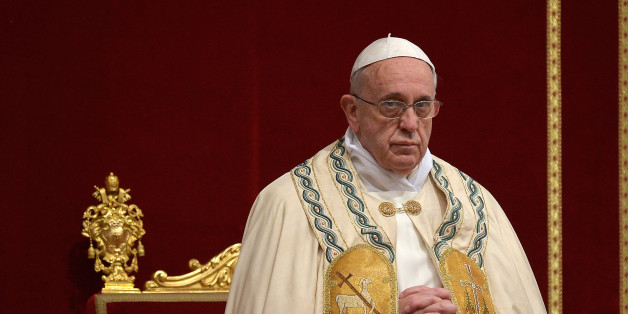 FILIPPO MONTEFORTE via Getty Images
Pope Francis has warned that priests can become "little monsters," in an emphatic call for his religious order to "wake up the world."
The pontiff has said that if priests are not trained properly, they could be guilty of "the worst evils."
When would-be priests merely "grit their teeth, try not to make mistakes, follow the rules smiling a lot, just waiting for the day when they are told 'Good, you have finished formation… it is hypocrisy that is the result of clericalism, which is one of the worst evils," Francis was quoted as saying.
The training of priests, he said, must be a "work of art, not a police action," saying their time studying must be used to mold their hearts as well as their minds.
"Otherwise we are creating little monsters," he said. "And then these little monsters mold the people of God. This really gives me goose bumps," he was quoted as saying.
The pontiff made the comments during a closed-door meeting of 120 superiors of religious orders who gathered at the Vatican for their regular assembly, reported by the Jesuit journal La Civilta Cattolica.
The magazine, which interviewed Francis last year, quoted the pope as telling the superiors he wants them to "wake up the world" with their work, particularly with the poor.
"Truly to understand reality we need to move away from the central position of calmness and peacefulness and direct ourselves to the peripheral areas," he said.
Francis also warned against accepting men for the priesthood who may have been implicated in sexual abuse or other problems, saying the protection of the Catholic faithful is most important, the Associated Press reported.
Though he's reaffirmed rules condemning abortion, contraception use and homosexuality, Francis has also called for church leaders to stop clinging so doggedly to those doctrines. He's instead urged officials to focus on extending compassion, inclusion and evangelisation.