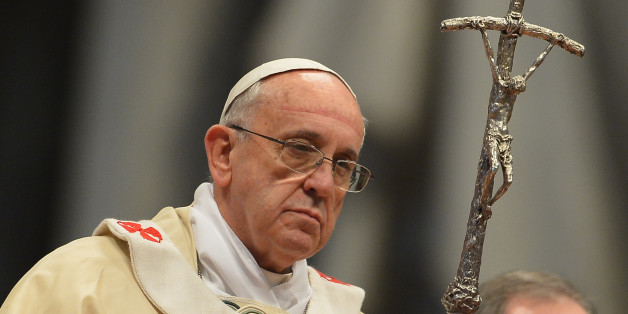 VINCENZO PINTO via Getty Images
A religious education teacher suspended after allegedly humping a cardboard replica of the Pope is back in the classroom after pupils demanded he be allowed to return.
Andrew Jones was suspended after a clip of him grinding against the cardboard figure in a Harlem Shake performance was uploaded to YouTube by one of his Year 10 pupils.
The description claimed Mr Jones, 29, had been "humping the Pope".
The video – later taken down from YouTube – quickly came to the attention of unimpressed education bosses, who suspended the teacher on full pay in February last year.
But now, following a 10-month Twitter campaign from his adoring pupils, the 29-year-old has returned to Caldicot Comprehensive School, near Newport.
One student said: "Mr Jones is a good teacher – everyone likes him because he's good fun. On the video you could see him humping the Pope but he was just messing around.
"He is the best teacher in the school," Metro Newspaper reported.