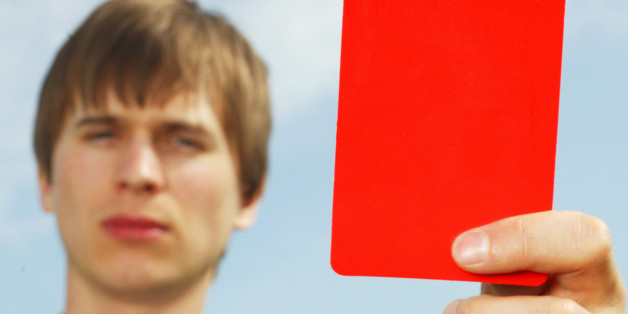 Tom and Steve via Getty Images
Lecturers are being "forced" to resort to a red and yellow card warning system, often used in primary schools, after being pushed to the limit by "laddish" students.
Undergraduates are pushing teachers "as much as they could", according to a study on lad culture in higher education. "Shocking" behaviour management techniques, such as the card system, are being used in universities to combat the disruptive behaviour, according to Professor Carolyn Jackson.
SEE ALSO:
In her report 'Lad Culture' and Learning in Higher Education, Jackson, a professor in the department of educational research at Lancaster University, said lecturers had told "alarming stories of aggressive and very antagonistic confrontations between lecturers and male students", Times Higher Education reported.
"Laddish behaviour included "=talking and generally being loud (which disrupted classes); being a joker; throwing stuff; arriving late; and being rude and disrespectful to lecturers", she added.
Anecdotal reports revealed fellow students chastised the "lads", with one lecturer recalling a "very strong lass" telling male students: "Will you shut the fuck up, I'm trying to learn".
"And they did…peer pressure gets them a lot more because suddenly they're made to look fools by a girl," the lecturer continued.
Another lecturer added they used the card system because football students "understand this rule very well".
Jackson's research was carried out at an unnamed university between 2011 and 2013, and presented at the annual conference of the Society for Research into Higher Education in Newport, Wales.