A motorist who was filmed driving with his hands tucked behind his head has been handed a 12-month ban.
Richard Newton was captured driving between 60-63mph along a two-way 'A' road in North Yorkshire with his arms folded and using his knees to grip the steering wheel.
The 36-year-old was filmed holding the position for 25 seconds by North Yorkshire Police's mobile safety camera as he cruised the A171 near Scaling Dam reservoir in August last year.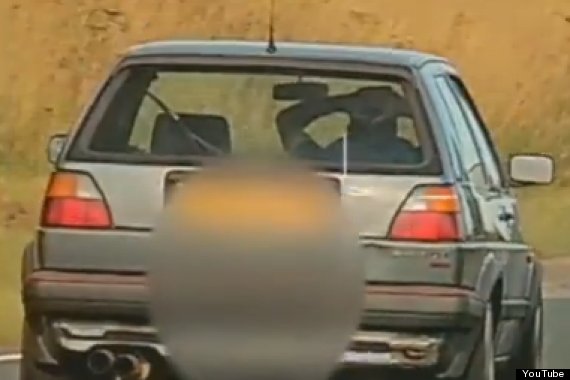 Richard Newton cuts a relaxed figure in this police footage
The mechanic insisted he was only "having a stretch" but accepted it was "not the way you pass your driving test", when he appeared at Scarborough Magistrates Court, the Mirror reports.
He was found guilty of dangerous driving on Monday and ordered to carry out 100 hours of unpaid work in the community and was fined £625 with a £60 surcharge.
Dave Brown who heads North Yorkshire Police's Mobile Safety Camera Team, said: "This case demonstrates two things, one is the sheer stupidity of some people who put others in danger, and the other is the ability of our safety camera to capture a range of offences.
"This is yet another case which shows that these cameras are about safety and not just speeding. We will take action against all manner of offences to ensure we keep our roads as safe as possible for everyone."
Newton admitted careless driving but denied the charge of dangerous driving. He plans to appeal his conviction.