The anti-whaling group Sea Shepherd has released disturbing footage of slaughtered whales on the deck of a blood-soaked ship, which it claims were killed in New Zealand waters by Japanese whalers.
The group's Steve Irwin helicopter apparently sighted the Japanese vessel in the the Ross Dependency Antarctic region, a internationally recognised whale sanctuary and part of New Zealand's waters.
New Zealand's Ministry of Foreign Affairs, however, said the killings did not take place in their waters, but condemned the whaling, according to the New Zealand Herald.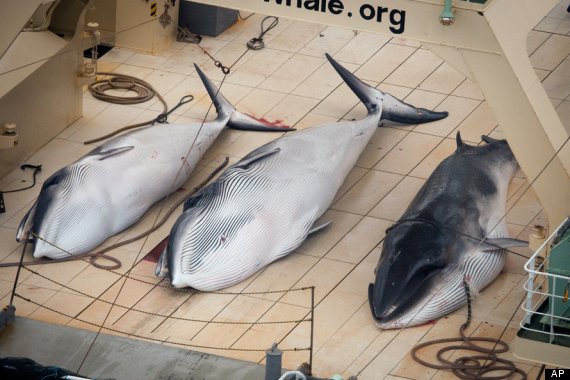 Three dead whales on board a ship filmed by Sea Shepherd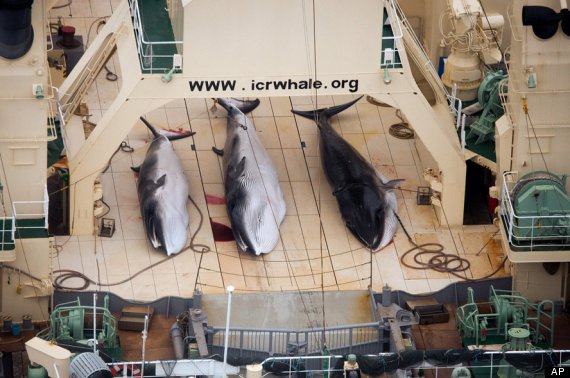 Sea Shepherd said it was now trailing the Japanese ships to disrupt or shut down their operations.
TOP STORIES OF THE DAY
The Steve Irwin's helicopter first spotted the Japanese vessel, Nisshin Maru, in what the organisation said was New Zealand's sovereign waters in the Ross Dependency Antarctic region and inside the internationally recognised Southern Ocean Whale Sanctuary.
The video released by the group shows three dead protected minke whales on the deck of the Nisshin Maru. A fourth was in the process of being butchered, with crew members mopping up pools of blood.
Japan says all its whaling is for scientific research.
Australia has launched a case at the International Criminal Court against Japanese whaling in the Southern Ocean, with a judgment in the case pending.