Kirstie Allsopp landed herself in very hot washing up water this week, by claiming that she and fellow mums find household chores 'therapeutic'.
The 42-year-old mother-of-four, who confesses to having hired help for domestic duties, angered women up and down the country - particularly those who have no choice as to whether they do the cleaning or not.
"I'm not doing the ironing because I have to, but if I get a chance, I find it immensely therapeutic," the TV presenter - famous for Location, Location, Location and Homemade Home TV series - told Western Daily Press. "I'm absolutely convinced that those repetitive tasks that one does every day, organising and regularising one's home, and keeping it tidy, [are] enormously therapeutic."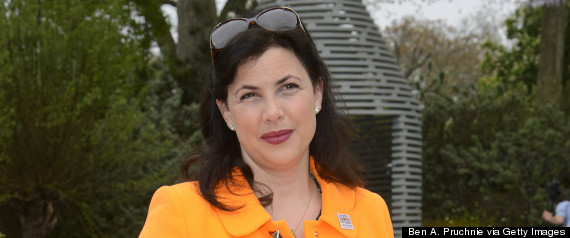 "I know it is for me, and I have many, many working mum friends who feel the same," she adds. "That to know that their child is going to school with clean hair, clean teeth, clean uniforms, and their house is clean is what keeps her sane."
Call us messy pups, but HuffPost UK Lifestyle beg to disagree. And when we put the question to our Facebook and Twitter followers, they were up in arms (mop in hand).
What do you think about Kirstie's comments? Let us know in the comments below...