There's hankering after a Zinger Tower Burger and then there's this...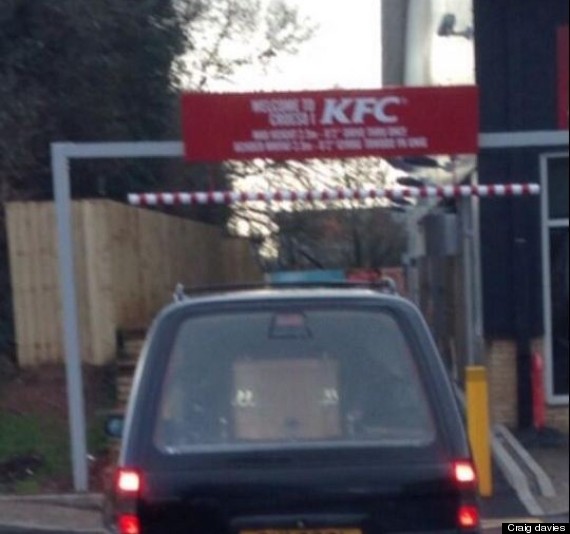 Too tight: The vehicle couldn't get through the gap
That's right, a hearse has been spotted apparently attempting to negotiate it's way through a KFC drive-thru.
It's not clear if it was a bereaved family's grief-stricken request or the most insensitive hearse-driver in the history of insensitivity.
Craig Davies who took the photo says they couldn't actually fit through the barriers and left for a more funeral-friendly fast-food establishment.
@FootballMcD @sjamesjourno Genuine.. I couldn't believe it. It was too wide for the posts so they parked up and went into Starbucks instead!

— Craig Davies (@cpduke) January 7, 2014
@cpduke @RickOSheaRugby I wouldn't be seen dead in a KFC

— Philip Davies (@pdss9) January 7, 2014