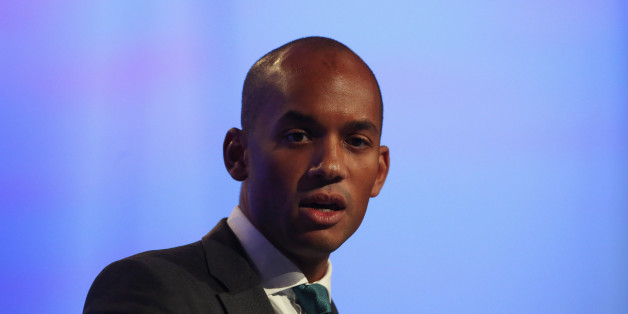 Dan Kitwood via Getty Images
Here are the five things you need to know on Friday 10 January 2013...
1) IS THIS LABOUR'S EUROSCEPTIC MOMENT?
Rising Labour star Chuka Umunna, the shadow business secretary, was doing his best impression of Nigel Farage on telly last night. From the BBC:
"Shadow business secretary Chuka Umunna has suggested Labour may be interested in restricting free movement within the European Union for workers who do not have the firm offer of a job.
"Speaking on BBC One's Question Time, Mr Umunna did not elaborate on the idea, but said he was already discussing it with "partners" from other countries.
"It comes after restrictions on Bulgarians and Romanians working in the UK were eased on 1 January."
Here's the key quote from the Labour MP: "The founders of the European Union had in mind free movement of workers, not free movement of jobseekers."
Meanwhile, as my HuffPost UK colleague Ned Simons reports, "British ministers are fuelling fears about European migrants to distract voters from the country's economic problems, according to a top EU official
"Viviane Reding fired the broadside from Brussels on Thursday, complaining that government innuendo about an impending "invasion of foreigners", coming to the UK to steal jobs and benefits, was "simply not true"."
I'm with Reding not Umunna. As is, of course, all of the empirical evidence. The economist Jonathan Wadsworth of the government's Migration Advisory Committee has noted that "it is hard to find evidence of much displacement of UK workers or lower wages" from immigration.
On a related note, today the Tory bill seeking to enshrine an EU referendum into law makes its way to the House of Lords, where it's sponsored by House of Cards writer and Tory peer Michael Dobbs but where it'll face far more opposition from Labour and the Lib Dems than it did in the Commons...
2) IDS, CHAOS AND CONFUSION
Oh dear - from the Guardian's splash:
"Thousands of people have been wrongly identified as liable for the bedroom tax, including some who now face eviction or have been forced to move to a smaller property, as a result of an error by Department of Work and Pensions.
"Housing experts believe as many as 40,000 people could be affected by the mistake. The DWP says it believes only a 'small number' of tenants are affected, which it estimates number 5,000.
"All could be eligible for refunds worth on average at least £640 per claimant and millions in aggregate."
Chris Bryant MP, Labour's shadow minister for welfare reform, told the paper: "This is the latest example of the chaos and confusion within the Department of Work and Pensions under Iain Duncan Smith."
The Mail, meanwhile, splashes on the news that "more than 33,000 households have had their benefits slashed since handouts were capped at £500 a week".
Or, as the Guardian's data journalist James Ball tweeted, "Daily Mail, rephrased: 99.4% of working-age benefit claimants not affected by cap".
3) 'I'M NOT A BULLY'
Did you hear the one about the US governor and the 'revenge' traffic jam scheme? It could cost the Republican Party the White House come 2016. The Times explains:
"The Republican Party's leading presidential hopeful was fighting for his political life yesterday after he was forced to apologise for a vendetta his top aides conducted against an opponent.
"Chris Christie, the Governor of New Jersey, announced that he had dismissed two senior aides after staff lied to him about their role in shutting down a vital bridge into New York City. It was an act of petty political retribution that brought misery to hundreds of thousands of commuters.
"In a contrite press conference, the Governor insisted 'I'm not a bully', and said that he was 'embarrassed and humiliated' by the scandal.
"As he fought to protect his reputation, Mr Christie denied that he had any part in the traffic-jam scheme and said that he only found out that his staff were involved on Wednesday."
The Tea Party types - Senator Rand Paul, Senator Marco Rubio, etc - who loathe Christie's moderate Republicanism and East coast base will be delighted to see their chief rival taking such a severe blow like this less than two years out from the start of the US presidential primary season. Oh, and so will Hillary Clinton...
BECAUSE YOU'VE READ THIS FAR...
Watch this video - the best seven-second cat video you'll see today: 'Cat Aims For Ceiling Fan, Fails Spectacularly.'
4) IS MARIA MILLER AN 'IDIOT'?
The row over the centenary commemorations for World War I turns from Michael Gove to Maria Miller. The culture secretary is accused of planning anniversary events which ignore the role played in the Great War by key British allies such as Australia and New Zealand - as the Daily Mail reports:
"A senior Whitehall source told the Mail: 'This is awful - the idiot Maria Miller is doing nothing to involve the rest of the Empire, who sent vast numbers of people to help us. The DCMS [Department of Culture Media and Sport] say they don't want too much focus on death!'"
5) BIN LADEN THE AVATAR?
From the FT front page:
"A confidential white paper from 2008, released by the US Office of the Director of National Intelligence (ODNI) this week revealed concerns among members of the US intelligence and security community about the potential use of virtual worlds by extremists and terrorists.
"'Imagine that jihadist supporters create a detailed avatar of Osama bin Laden and use his many voice recordings to animate the avatar for up-close virtual reality experiences that could be used to preach, convert, recruit and propagate dogma,' suggests the formerly classified 126-page report, compiled for ODNI by governmental and non-governmental experts.
"'The bin Laden avatar could preach and issue fatwas for hundreds of years to come,' it warns. 'The fidelity of his likeness would be entirely believable.'"
Hmm...
QUOTE UNQUOTE
"I'm for once with Ed Balls because I think name-calling is very passe, all very 2013. I'm gonna say to Boris.. let's have a truce." - Nick Clegg, on his LBC radio show, responds to Boris Johnson's description of him as Cameron's condom.
PUBLIC OPINION WATCH
From the Sun/YouGov poll:
Labour 38
Conservatives 32
Ukip 13
Lib Dems 9
That would give Labour a majority of 76.
140 CHARACTERS OR LESS
@ChukaUmunna When Labour took office in 1997, some people had been earning as little as £1 an hour under the previous Conservative administration.
@NadineDorriesMP Good luck to @PennyMordauntMP on Splash! And before anyone asks, yes, my fee went to charities and replaced my tax payer funded expenses
@Mike_Fabricant About to go out with friends tonight in Lichfield. Diazepam + Co-Codamol + malcohol = ??????? (I'm not driving!)
900 WORDS OR MORE
Jackie Ashley, writing in the Guardian, says: "It's a myth the generations are at war. We're all in this together."
Philip Collins, writing in the Times, says: "Recruiting more black officers is the best way to bring calm to the combustible streets of Tottenham."
Michael Dobbs, writing in the Telegraph, says: "A conspiracy is afoot in the Lords to stop Britons having a say about leaving the EU."
Got something you want to share? Please send any stories/tips/quotes/pix/plugs/gossip to Mehdi Hasan (mehdi.hasan@huffingtonpost.com) or Ned Simons (ned.simons@huffingtonpost.com). You can also follow us on Twitter: @mehdirhasan, @nedsimons and @huffpostukpol