America has a new drone - and it is MASSIVE.
With the same wingspan as a Boeing 757 (39.6 metres), the MQ-4C Triton drone will provide the US Navy with unprecedented surveillance capabilities.
Such is the technology aboard the Northrop Grumman-built craft, it will be able to give a 360-degree view at a radius of over 2,000 nautical miles.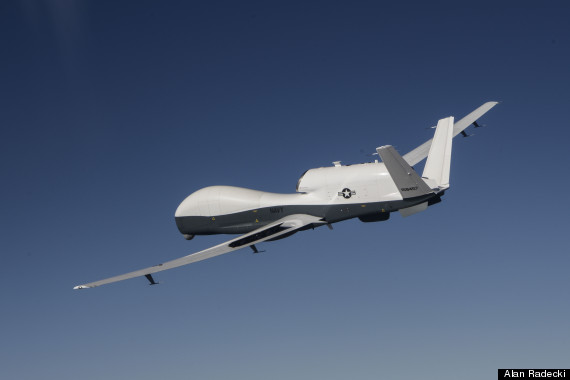 Huge
The drone has completed nine test flights so far up to 9.4 hours in length and at a cruising height of 50,000 feet.
Operators have also tested the structural capability of the aircraft.
Mike Mackey, Northrop Gumman's Triton UAS program director, said: "During surveillance missions using Triton, Navy operators may spot a target of interest and order the aircraft to a lower altitude to make positive identification.
"The wing's strength allows the aircraft to safely descend, sometimes through weather patterns, to complete this manoeuvre."
The Navy obviously seem impressed with the results - they've ordered 68 of them at a cost of over £700 million.