Heating a patient's blood could provide a simple new test for cervical cancer, say researchers.
The plasma thermogram technique obtains a "heatprint" signature based on the melting temperature of different proteins.
Studies show it could potentially offer a non-invasive method of showing whether a woman has cervical cancer, and how far a confirmed disease has progressed.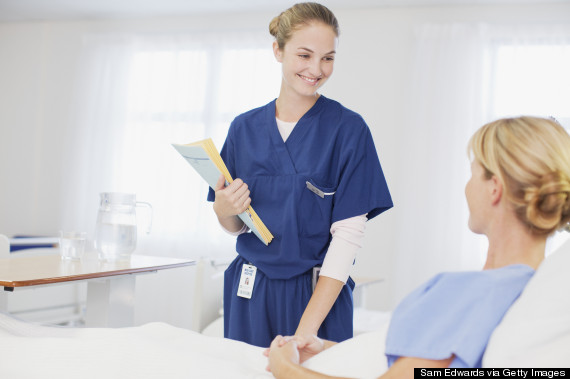 "We have been able to demonstrate a more convenient, less intrusive test for detecting and staging cervical cancer," said lead scientist Dr Nichola Garbett, from the University of Louisville in Kentucky, US.
Further clinical studies could result in plasma thermograms complimenting traditional smear tests for cervical cancer, and helping doctors monitor treatment effectiveness, her team believes.
The experimental technology has already been used to identify lung, skin, ovarian, and womb cancers as well as other diseases including lupus, rheumatoid arthritis, Lyme disease and motor neurone disease.
"The key is not the actual melting temperature of the thermogram, but the shape of the heat profile," said Dr Garbett.
"We have been able to establish thermograms for a number of diseases. Comparing blood samples of patients who are being screened or treated against those thermograms should enable us to better monitor patients as they are undergoing treatment and follow-up.
"This will be a chance for us to adjust treatments so they are more effective."
See Also:

Cervical Cancer: Spot The Symptoms, Prevent With Cervical Screening And HPV Awareness
Different individuals have distinct plasma thermogram profiles linked to demographics as well as disease, raising the prospect of making the technique a part of personalised medicine, said the scientists.
The research is published in the online journal Public Library of Science ONE.