Some airports offer a particularly dire experience during operational travelling times, but when flights get grounded, some are more hellish than others.
With the recent storms in Britain and the US disrupting planes and stranding people in airports, there isn't a more apt time to reveal the 'winner' of the Miss Travel poll to find out the worst airport to get stuck in.
Well done, Stansted.
The website polled 31,990 of its European members, who based their reasoning on factors such as availability of extra amenities, cleanliness, entertainment, and food/shopping selection.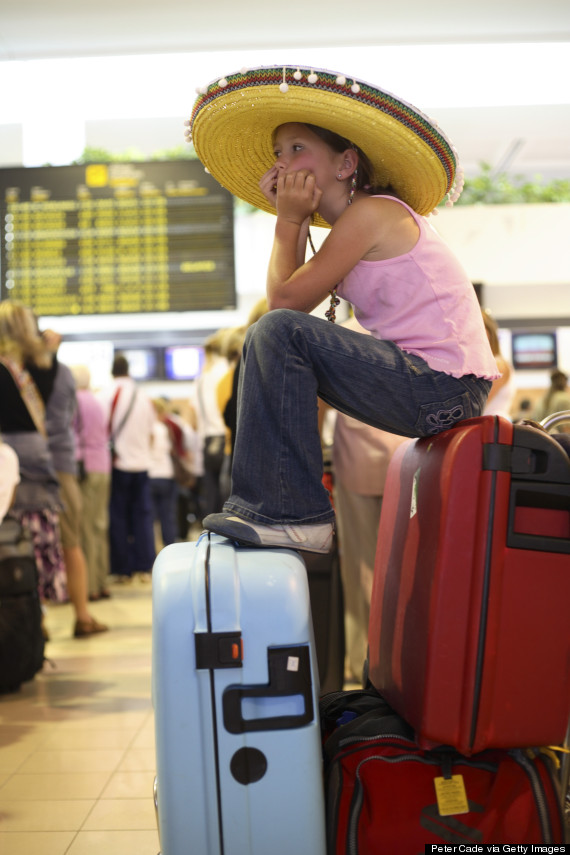 As anyone who has ever heard the words 'replacement bus' and 'Bishops Stortford' will know, getting stuck in Stansted is equivalent to being marooned - it's difficult to get to the rest of London and the facilities at the airport are limited, even for its size.
It is also one of the few airports (last time we checked) that makes you pay for the clear, plastic bag that is mandatory during the security check.
It's certainly not a favourite among travel writers. Nathan Midgley, writing on Travel Weekly said: "Oh, Stansted, how I hate you. Let me count the ways. Perhaps it's because you appear to be closer to France than central London. Perhaps it's the likelihood of having to board a Ryanair flight. Maybe it's both.
"Last week's journey there was a classic. Train to London Bridge, tube to Liverpool Street, Stansted Express to the airport - that'll be £20 thanks. Only, they never said thanks, and the 'express' was half an hour late."
SEE ALSO:

WATCH: Why Do We Fart More On Aeroplanes?
The reviews here on the Airline Quality site feature a couple of positive ones but largely irate passengers.
Conversely, Heathrow airport topped the last MissTravel.com list to find the best airport to be stuck in.
THE TOP 10
1. London Stansted Airport (United Kingdom)
2. Domodedovo International Airport (Russia)
3. Paris Charles de Gaulle Airport (France)
3. Exeter International Airport (United Kingdom)
4. London Luton Airport (United Kingdom)
5. Milano Malpensa Airport (Italy)
6. Copenhagen Airport (Denmark)
7. Sheremetyevo International Airport (Russia)
8. Leonardo da Vinci-Fiumicino Airport (Italy)
9. Heraklion International Airport (Greece)
10. Gran Canaria Airport (Spain)