It needs some work, but with four double-bedrooms, four reception rooms and a sizeable back yard, this Teddington property could make an ideal family home.
The £650,000 structure dates back to 1875 and is close to school and transport links.
Just one thing though – the former owners are buried in the back garden.
Scroll down for more pictures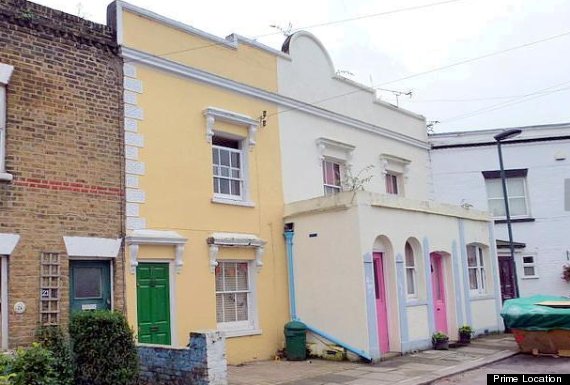 The property has four double bedrooms and four reception rooms.
Yup, online literature states: "It is important to note that the previous owners' last wishes were to be buried in this garden, which is where they both currently rest."
Graham Wadhams, a spokesman for selling agents Curchods informs HuffPost UK the couple are buried in caskets under the flower display in the garden.
He added: "It has been on the market since October 2013 and it was the husband's dying wish to be buried in the grounds of the property alongside his wife, who passed away a few years ago.
"We've had a fair few enquiries and most people don't seem to be bothered about the bodies in the garden. It's only if they have plans to extend the property that there could be problems as they obviously mustn't be disturbed."
Scroll down to see their final resting place, oh and sweet dreams...