Real Madrid'sCristiano Ronaldo reached new heights during Thursday nights match against Osasuna in the Copa del Rey match.
The Portuguese striker who is the form of his life, lept over four foot dwarfing the surrounding defenders.
Unfortunately this time the shot was off target, but Madrid went on to win 2-0 thanks to goals from Benzema and Jese.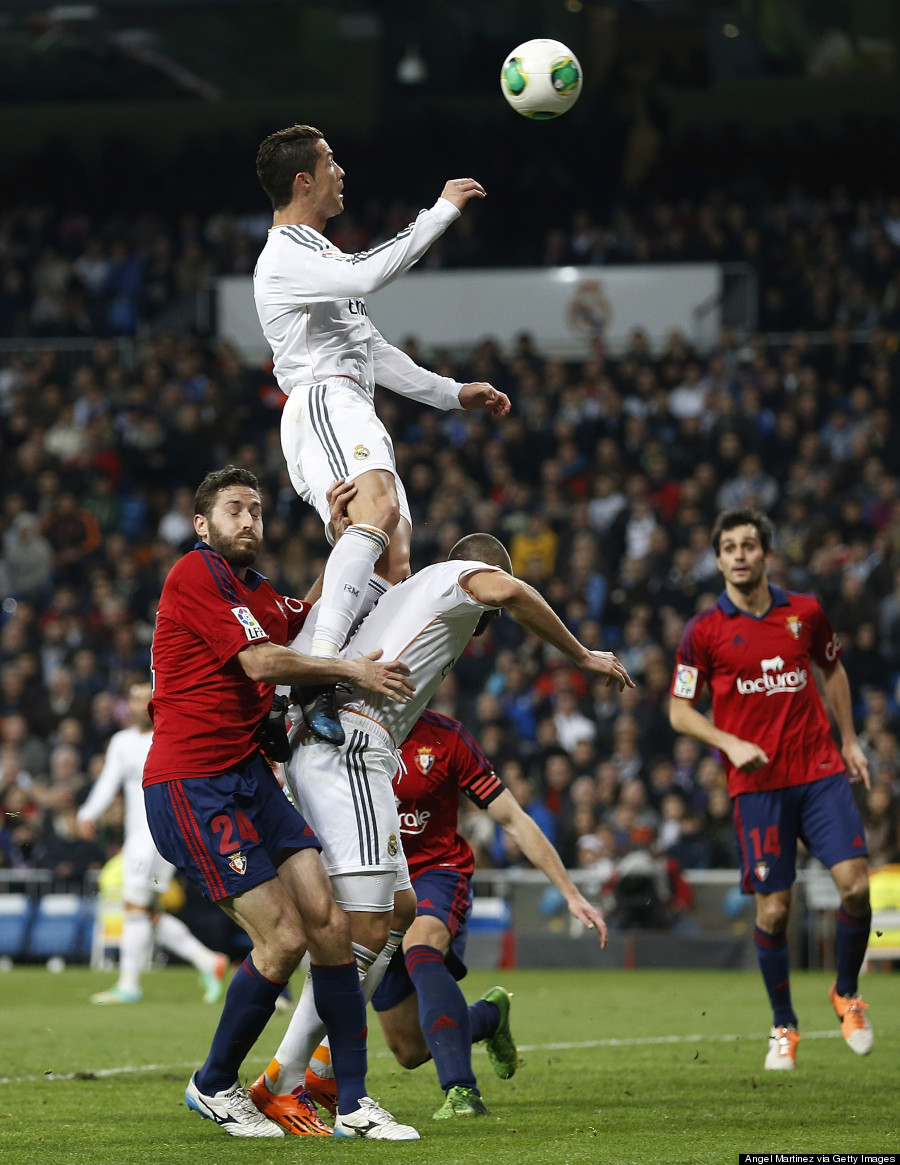 Cristiano Ronaldo of Real Madrid jumps for the ball over Karim Benzema and Damia Abella of Osasuna during the Copa del Rey round of 16 first leg match between Real Madrid and Osasuna.