Tottenham have confirmed that striker Jermain Defoe is leaving the club to join Major League Soccer side Toronto FC.
Rumours surrounding a possible move to Canada have been circulating for some time and the 31-year-old will join the club at the end of February.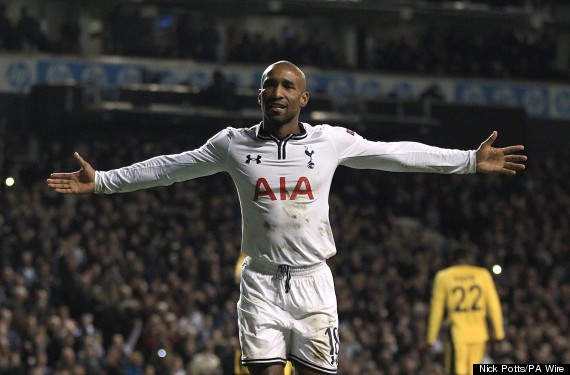 Jermain Defoe has scored 142 times for Spurs during two spells with the club
It's thought that Spurs have received more than £8 million for the England international who has scored 142 goals for the White Hart Lane club.
A statement on the club website added that that as part of the move they had agreed an advertising and marketing deal with Maple Leaf Sports and Entertainment - Toronto's owners - and a friendly with the club in July.
"This is a great opportunity for Jermain and he feels it is one that he wishes to pursue," said Spurs head coach Tim Sherwood.
"He has played a big part in the club for many years and we all know he will give his best until his last minute in a Spurs shirt.
"We have several attacking options within our squad for the remaining dozen or so games of the season after Jermain departs and we shall keep our options under review.
"We also have a goal threat from players in other areas of the pitch including having wide players and attacking midfielders who will enable us to vary our shape when required."
Tottenham have at least nine fixtures to play before Defoe's scheduled departure and he is hoping to play a full part in them.
"Everybody knows how much this club means to me and I will play my heart out for the team and the fans until my last kick for the club," he said.
"I have had a fantastic time here and the fans have always been amazing to me.
"I am grateful for the opportunity for myself and my family to experience living overseas and for me to play in the MLS with a contract that will take me to the age of 35. I have no doubt I shall be coming back as a fan supporting the team in the years to come too."