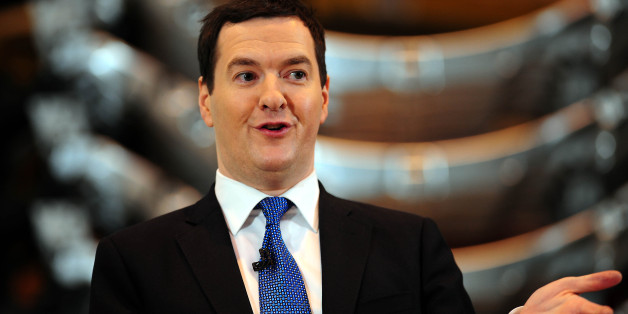 Rui Vieira/PA Wire
Reciting Shakespeare or doing an interpretive dance pretending to be a tree may not seem like standard practice when preparing to make a speech in politics, but not for some ministers, according to reports.
George Osborne and other Coalition Ministers apparently splashed out £10,000 of taxpayers' money on acting lessons from one of Britain's most exclusive drama schools.
According to the Daily Mail politicians are hoping to use acting techniques in the hope of turning prosaic monologues into dazzling oratorical performances.
Ministers apparently paid the Royal Academy of Dramatic Art (Rada) for actors and voice experts in a bid to boost their performance.
According to Government credit card records, the Treasury last year paid for two sets of Rada courses – £1,541 in October and £1,500 in February – just days after the Chancellor warned of the need for further cuts.
The Department of Health, meanwhile, spent just over £3,500 for three courses in 2012 while the Cabinet Office ran up a £612 bill in December, 2012.
And the Department for International Development spent £2,370 on coaching in 2012/13.
Last night, a Government spokesman told the newspaper: "Civil servants need the right skills to perform at the highest level and deliver better, more efficient services for the public."
Mr Osborne infamously took voice-coaching from a £100-an-hour Harley Street expert to improve his own image when the Tories were in Opposition.
Labour councillor Mizan Chaudhury was also accused of wasting taxpayers' money after paying £600 to take acting lessons so he could perform ceremonial duties more convincingly.