Cristiano Ronaldo has won the Ballon d'Or for a second time.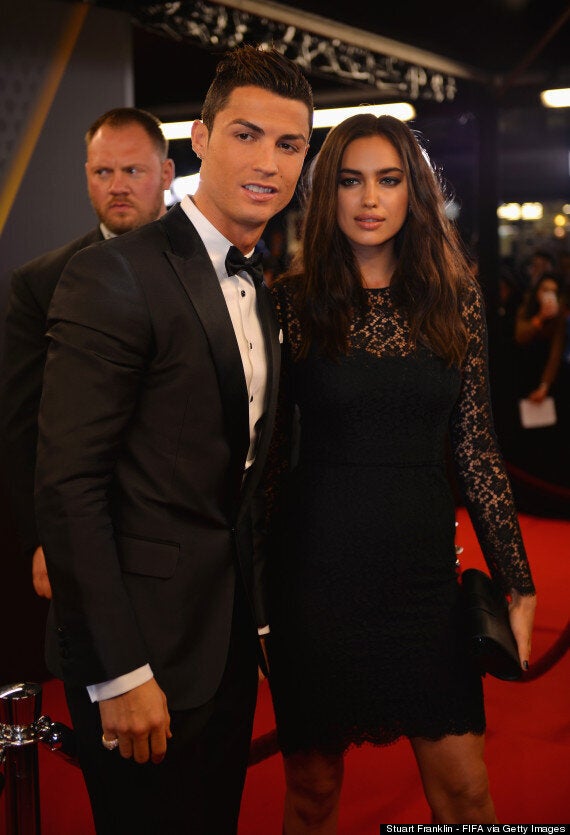 Cristiano Ronaldo arrive at the awards ceremony with his girlfriend Irina Shayk
Receiving the award at a ceremony in Zurich, an emotional Ronaldo said: "First of all I have to say a great thanks to all of my team-mates with the club and the national team. Without all of their efforts this would not have been possible. I am very happy, it is very difficult to win this award.
"Everybody that has been involved with me on a personal level I have to thank. My wife, my friends, my son. It is a tremendously emotional moment. All I can say is thank you to everybody that has been involved."
The 28-year-old has had an incredible year and been in outstanding form for club and country, breaking goal scoring records along the way.
He became the quickest player to reach 200 goals for Madrid, doing so in a record 197 games and also proved to be the difference between Jose Mourinho's side and his former club Manchester United when the pair met in the Champions League first knockout stage.
Goals in both legs, which Ronaldo refused to celebrate, saw his current club advance at the expense of United in Sir Alex Ferguson's last campaign in charge at Old Trafford, and his form saw him sign an extended deal at the Bernabeu.
He ended the year with a remarkable 62 goals from 52 appearances and, given that his usual antagoniser Messi has had injury problems towards the back end of the year, 2013 offered Ronaldo his best chance in recent times to overturn the form book.
"I'm tremendously thankful to be here to pick up this award today. It means a lot to pick up an award right at the end of my career," Juncke said.
"Normally in team sports it is often difficult to put things together like this. It isn't just down to me this is down to the whole club, Bayern Munich, everybody that has been working with me during this period.
"Maybe 10 years ago, I wouldn't even have dreamt of this. I am humbled and happy to be standing here. Thank you very much."
A new award was introduced to the ceremony this year, the FIFA Ballon d'Or Prix d'Honneur, which was awarded to Pele.
Announcing the award, FIFA president Sepp Blatter praised the Brazilian, saying: "In the great sweep of history, there are few names that stand out. But when we think of football, there is one name that leaps out above all others.
"No player has had such an influence on the game. No one has inspired so many to play. His legacy speak to us all. His verve and skill were timeless. His creativity limitless, his good nature boundless."