Hackers from the Syrian Electronic Army (SEA) are believed to be responsible for attacks on two Microsoft Twitter accounts as well as their official blog.
Messages from the @MSFTnews account told people to stop using Hotmail and Outlook.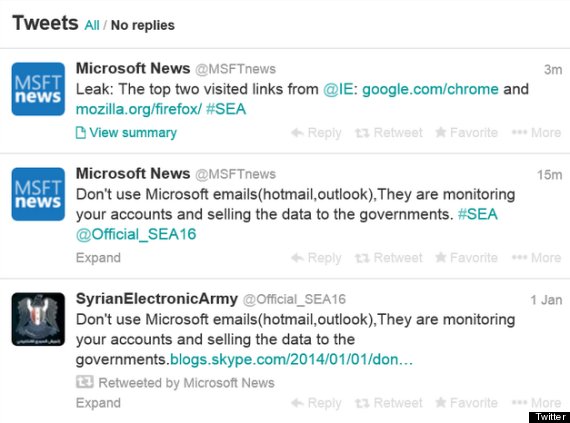 Microsoft shut down the accounts for "maintenance" upon discovering the attacks.
A spokesperson told Mashable: "Microsoft is aware of targeted cyberattacks that temporarily affected the Xbox Support and Microsoft News Twitter accounts.
"The accounts were quickly reset and we can confirm that no customer information was compromised."
The SEA claimed they targeted Microsoft as the company "is monitoring emails accounts and selling the data for the American intelligence and other governments".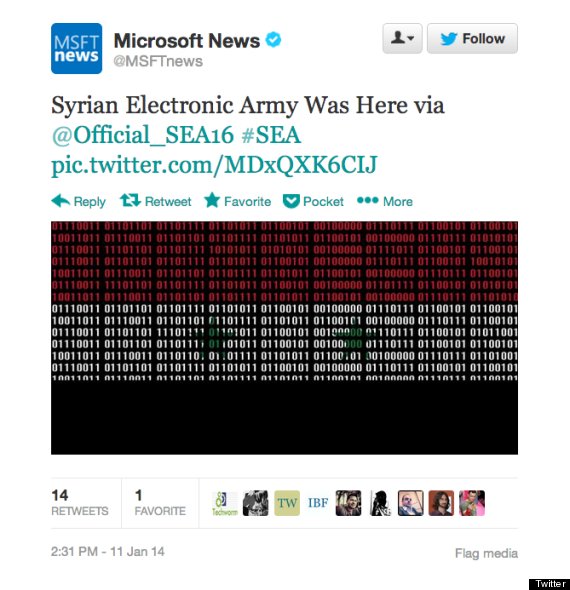 The tech giant is the latest in a long line of companies that have been targeted by the SEA including the Washington Post, the BBC, AP, Skype, the New York Times, the Guardian, the Financial Times, Reuters and the Huffington Post.
Also over the weekend, Anonymous attacked MIT to mark the first anniversary of the suicide of digital rights activist Aaron Swartz.
Many believe Swartz took his own life after being hounded by US authorities after he downloaded millions of academic articles from an MIT-run database.