The biggest loser in Anderson's proposed transfer from Manchester United to Fiorentina will be Bem Brasil. The popular meat restaurant invites diners to "feast on an endless supply of the finest quality Brazilian food and succulent, barbecued meats" and Anderson has often enjoyed its service during his six-and-a-half years in the north west.
The eatery uses a "traffic light" system of tableside carving, whereby customers can switch from green to red, depending on their hunger levels. United We Stand editor Andy Mitten once witnessed Anderson and teammate Nani dining together and claimed the former "always gave the green light". That was at the beginning of the 2009-10 season, months after Anderson had been substituted at the interval of United's first Champions League final surrender to Barcelona in Rome. It is an indication of how drastically he deteriorated after an auspicious debut campaign.
Anderson, still only 25, played in an age when United's midfield was - and remains - at its worst since they were relegated in 1974. In an interview with the Manchester Evening News ahead of the current season, he appeared to confirm supporters' suspicions about his attitude.
"Maybe I joked too much in the past, tried to be the Brazilian player who was always joking, but I was young too," Anderson said. "Now I am more serious, I've started to eat properly, to sleep properly. I have to look after myself if I'm going to be at my best for Manchester."
Following the September defeat at home to West Brom, United's attempt at satire backfired hilariously. "Anderson calls for focus" was the headline of one post-match piece tweeted. "F**k off Anderson you f*****g fat f**k" was the immediate reply from one irate tweeter. The man who put United in the ascendant during that nerve-shredding Champions League final penalty shootout in Moscow could hardly be more unpopular.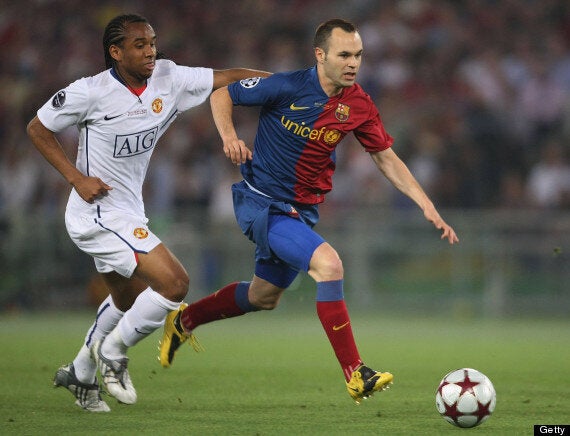 Anderson never truly recovered from the humiliation he suffered against Barcelona in Rome
That spotkick was Anderson's highlight for United. He is, pound for pound (ahem), one of Sir Alex Ferguson's worst signings. Documents showed United actually paid FC Porto £25 million for him, and fewer players have contributed less to four title wins in one of Europe's major leagues.
And yet it might have been so different had Owen Hargreaves stayed fit. In his first - and best - season with United in 2007-08, Anderson formed a combative and quality partnership in central midfield with Hargreaves. They were superb in a 2-2 draw at Arsenal and a 1-0 win at Liverpool, where they bore the hallmarks of the revered Paul Ince-Roy Keane axis between 1993-95.
Even without Hargreaves, Anderson produced one of his finest United displays in the 4-0 rout of Arsenal in a fifth round FA Cup tie in 2008. It spawned the chant about how he "s***s on Fàbregas", which sounds facetious now but back then was a fair assessment. He overpowered the then-Arsenal captain in the League, the Cup and, most memorably, the 2009 Champions League semi-final.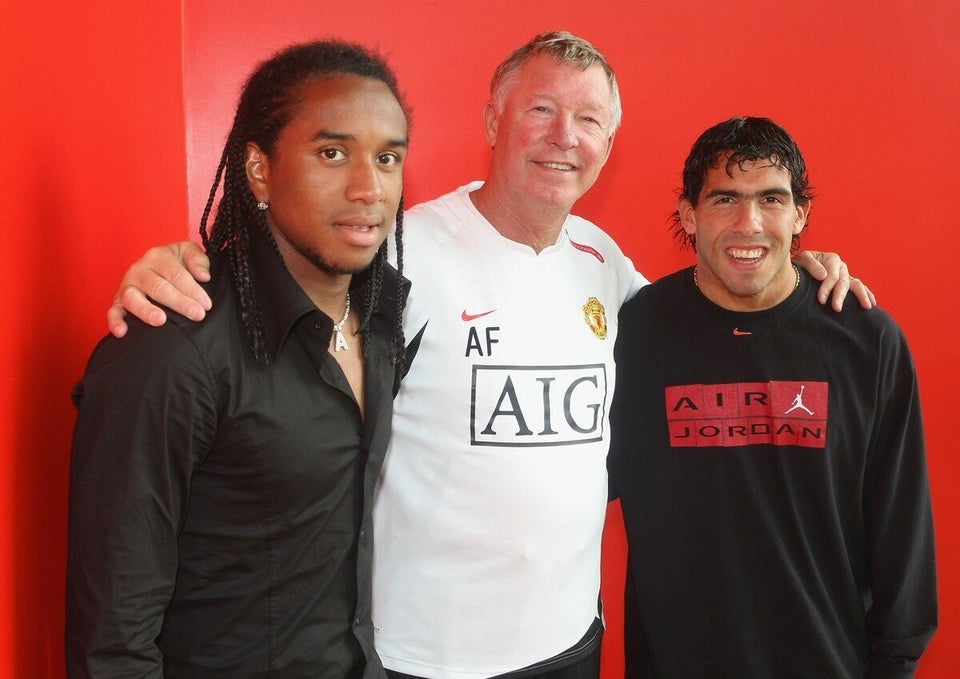 Anderson's United career
The caveat was Anderson never flourished alongside a teammate in Hargreaves' absence. Hargreaves played 182 minutes in his final three years at United, which not only triggered the midfield malaise David Moyes is busily attempting to address, but Anderson's regression as well.
Anderson thrived more in a midfield three, but Ferguson's mistake not to use Ji-Sung Park as a holding midfielder in Darren Fletcher's absence for the Rome final left United patently vulnerable and it was the Brazilian, rather than Ryan Giggs or Michael Carrick, who was sacrificed. Earlier that season, he and Carrick were the mismatched pairing for Liverpool's 4-1 thrashing of United at Old Trafford and he was partnered by Fletcher for the 2011 6-1 defeat to City (although he was handicapped by the Scot's illness). Ferguson never bought players to supplement the fifth most expensive player in United's history.
However banal and reticent Ferguson's autobiography is, it does shed light on his midfield blind spot which developed after he signed Anderson, technically the last central midfielder to join United under their greatest manager. Rather than lament Anderson's shooting, his reckless passing or sheer lack of effect in his tome, he instead lauds a "lovely boy". It partially explains why Anderson was handed a four-and-a-half-year contract in December 2010 after a good month in the first-team. During a forgettable 2009-10, Anderson requested a loan move to Vasco da Gama and suffered a cruciate knee ligament injury in February which sidelined him for seven months. That summer, he was dragged unconscious from his £125,000 Audi R8 following a high-speed crash. Despite these struggles, Ferguson was determined to see Anderson blossom, but his faith was never restored.
Moyes must regret not chopping away at the deadwood in United's squad last summer, and Anderson has become so irrelevant he is not considered as an alternative to someone as nondescript as Tom Cleverley. The pizza and pasta in Italy might compensate for it.