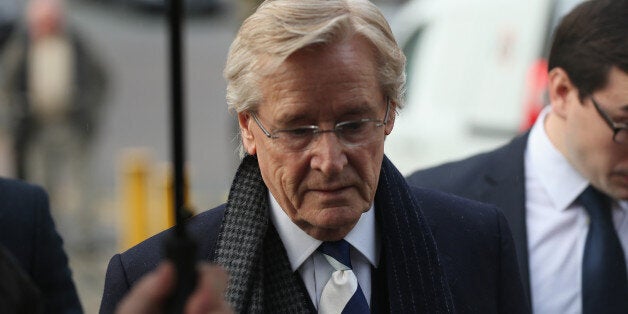 Coronation Street actor William Roache is on trial for sex offences - not his fictional character Ken Barlow, a court heard today.
The 81-year-old is accused of two counts of raping a 15-year-old girl in East Lancashire in 1967 and five indecent assaults involving four other girls aged between 11 or 12 and 16, allegedly committed in the Manchester area between 1965 and 1971.
Mr Justice Holroyde QC said it was important to distinguish between the "real person" and the part he has played on the ITV show for more than half a century.
Roache formally surrendered to bail and entered the dock as the hearing started.
Before the trial began, a panel of potential jurors was brought into court and given a warning before any was selected to sit on the jury.
Mr Justice Holroyde said: "You may feel in one sense you know the defendant, Mr Roache. He is well known as an actor who for many years has played the part of Ken Barlow in Coronation Street.
"But of course this is not the fictional character of Ken Barlow in court. It is a real person, William Roache, who is on trial.
"You must separate the fictional character from the real person, you will have to decide verdicts from the evidence you will hear from a real person, about a real person.
"So you must put out of your mind any views you might or might not have, favourable or unfavourable, of the fictional character Ken Barlow.
"However, if for any reason any of you feel that you will find it impossible to make a fair and independent judgment on the evidence, uninfluenced by your views about the TV character, then you must say so."
The trial, due to begin later today, is expected to last for up to four weeks. Roache denies all charges.
Among the witnesses for the defence to be called during the trial are Coronation Street actors Anne Kirkbride, Chris Gascoigne and Helen Worth, jurors were told.
The trio play the characters Deirdre Barlow, Peter Barlow and Gail McIntyre.