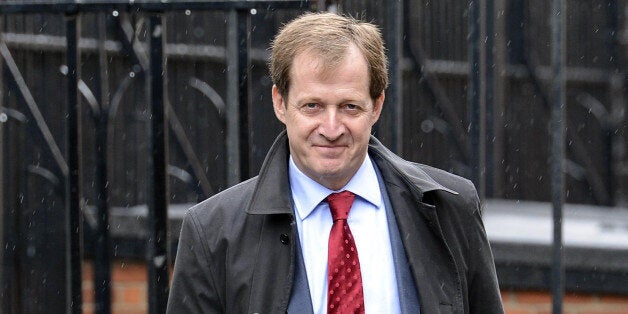 Ed Miliband should consider re-nationalising the railways, Alastair Campbell has suggested.
Tony Blair's former spin doctor said the Labour leader needed to put more policy flesh on the bones of his 'One Nation' agenda if voters were to be persuaded to come back to the party.
In the interview with the King's Review, Campbell said: "'One Nation' worked last year for Ed's speech but it wasn't followed through. You have to follow through with hard-hitting policy; energy prices is a good 'One Nation'."
He suggested that the re-nationalisation of the railways was an idea "the people can latch onto" and should be explored further.
Campbell also appeared to recognise it was slightly odd for one of the architects of New Labour to be advocating such a move.
"The fact that nationalising railways is even on the agenda now suggests we are living in a different age. Following the crash a lot has changed," he said.
Labour would have the opportunity to take many privately run lines back into public ownership in the next parliament, if it wanted to. The franchises for the Northern, Great Western, Greater Anglia, West Coast, London Midland, East Midlands, South Eastern, South West and Cross Country lines are all due to expire between 2015 and 2020.
In the interview, Campbell also predicted Miliband will fail to win a majority at the next election and will be forced to enter into coalition with the Liberal Democrats.
He said: "I think it will be Lab-Lib coalition, I was right in 2010, I knew it was going to be a Tory-Liberal coalition."
Popular in the Community