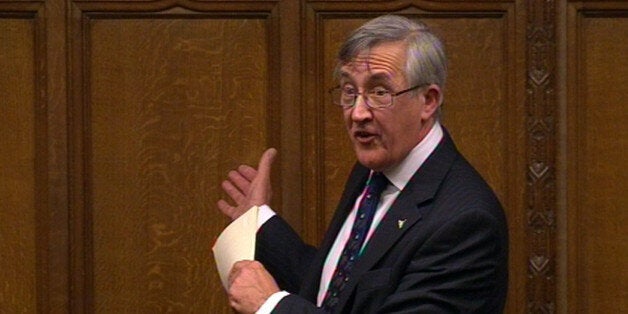 Politicians should be more "judgmental" about couples that break up and the government should do more to encourage marriage, Conservative MPs have said.
Sir Gerald Howarth told a parliamentary debate on Tuesday that the breakdown of marriages needed to be addressed given the "cost to the taxpayer, the cost in human misery and the damage to children".
The Aldershot MP said he was constantly meeting people who had no interest in maintaining a stable married relationship, to the detriment of their children.
"It is important that we recognise that we cannot afford to continue to subsidise people who live such dysfunctional lifestyles," he said. "We do not have the money. It is immoral, it is wrong and it has to stop.
"Am I being judgmental in an age when such an approach is deemed inappropriate? Of course I am being judgmental. For the sake of our country, we need to be judgmental."
He added: "Besides, plenty of people never cease to be judgmental about Members of Parliament."
Howarth, who infamously warned about "aggressive" homosexuals during the debate over gay marriage, also said the "core of a stable family" could only be a marriage "between a man and a woman".
"The state should encourage marriage," he said. "Those men who have been asked to look after our children in the way that mothers do find it extremely demanding. The idea of the full-time mother staying at home has been belittled for far too long and the role should be properly recognised."
Howarth received strong support from several other Conservatives. Congleton MP Fiona Bruce said the breakdown of marriage was a "public health emergency" as the absence of loving relationships of any sort was bad for health and is linked with increased risk of cardio-vascular disease, diabetes, stroke, obesity and death.
And Edward Leigh said the decline in "traditional" marriage was "a modern plague" that had "left a trail of despair in its wake".
"Do we not have a responsibility for the change in social attitudes? We are told, 'Britain has changed. You have to accept it,' but do we not have a right to speak up for what is right?" he said.
"The effects of marital breakdown on society are enormous. It is a modern plague and it is causing not just expense but misery. The decline of traditional marriage has been an unalloyed disaster."