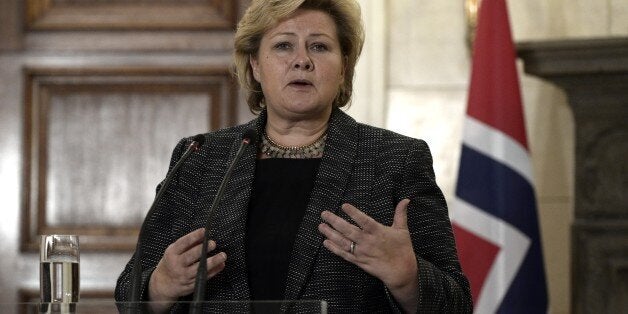 Norway's Prime Minister has insisted to Eurosceptics that Britain should not follow her country's example of staying out of the EU, but maintaining trade links.
Erna Solberg told Norwegian news agency NTB, ahead of her visit to Britain on Wednesday morning, that Norway still had relatively little power to decide which trade laws apply to the country.
"I do not think that's a realistic thing right now."
She continued: "I think those in the British debate who look at Norway's association underestimate how closely connected we actually are with many of the laws and rules they are annoyed with."
"We are better served if there are countries [like Britain] in the EU who are concerned that should not be a fast train… but instead want to ensure that the cooperation we already have today works better."
Norway has been touted by Eurosceptics as a potential model if Britain were to vote to leave the EU, were a referendum held in 2017. Robert Oulds, director of the Bruges Group think tank, has published a paper arguing for the UK to leave the EU but remain in the European Economic Area, like Norway, Iceland and Liechtenstein.
Norway is subject to around one third of the regulation that full EU members subscribe to, but still has a common policy on agriculture, fishing, justice and home affairs. Because Norway is outside the EU, products can face high EU import tariffs. And it contributes €340 million a year to the EU – but does not have voting rights because it is not a full member.
Solberg, who will meet David Cameron today, will also discuss the case of Joshua French, a former British soldier with joint Norwegian nationality, who is standing trial in the Democratic Republic of Congo, accused of murdering his Norwegian cellmate. Human rights groups have said evidence points to suicide, not murder.
Related