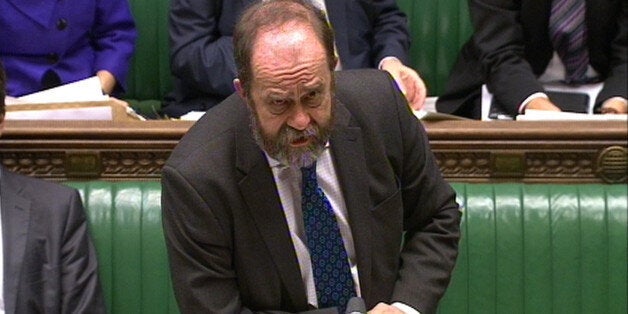 Budget cuts forced on the Department for Environment, Food and Rural Affairs (Defra) could leave Britain unable to cope with a "natural catastrophe", a former minister in that department has warned.
David Heath, who was Lib Dem minister of state for agriculture and food until he was reshuffled out of government by Nick Clegg in October, said the ability of Defra to deal with a crisis "keeps me awake at night".
He told The Huffington Post UK in an interview: "I think we are getting to the edge of resilience in terms of being able to deal with natural catastrophes, given you can't afford to make mistakes with animal health, with plant health, with safety or with floods."
"It's difficult, we are living in very constrained times. We've got to get overall spending down. But I think we have to keep reminding the Treasury this is not an optional spend," he said.
"It's an issue of recognising the fact that in a department where the margins are very tight, do you get to point where you can't cope with a crisis? That's what worries me. That's what keeps me awake at night. Are we getting to a point where we can't cope with a crisis?"
Heath insisted that while he was at the department ministers, including Conservative secretary of state Owen Paterson, worked "very hard for every penny we could get" and that "capital spend on flood defences was protected", it may not be enough.
He said "every time you turn the screw a little bit" on the department's budget, the less likely it was it would have the spare capacity in case of an environmental emergency.
In the interview with HuffPost UK, Heath also admits he was "deeply disappointed" to be reshuffled, says the Lib Dems will go after Tory seats in 2015, explains why the rules need to change following the Edward Snowden leak and says an EU referendum is "inevitable".