Feeling stressed from exams? Not coping with coursework? Then perhaps you'll be wishing you were a student at Glasgow Caledonian University, which recruited a cute pug to help students relax.
The student union's wellbeing association drafted in Hank the Pug for a two-hour session to provide snuggles and cuddles for students feeling under pressure during exam time.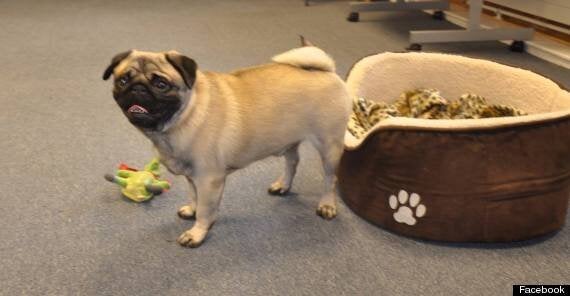 Hank the Pug: reporting for duty
Sinead Whiley, who organised Hank's visit, told STV: "Having Hank in was just another way of helping students. It was great to have something fun happening on campus. It is exam time and everyone is getting really stresed out and studies have shown animals can help to reduce stress and improve your mental health.
"Obviously it's not a long-term fix but it can really help to just take a bit of time out and do something fun."


Students were quite obviously delighted by their new canine friend, tweeting:
While some students bemoaned missing out: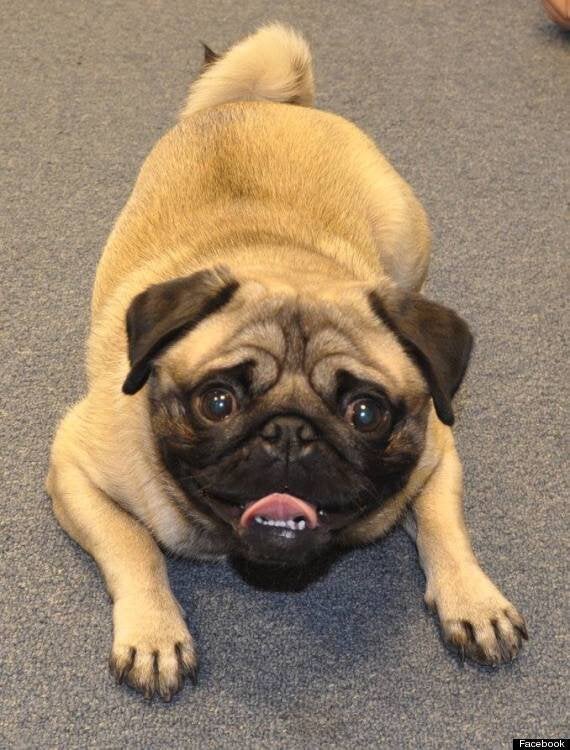 Hank the Pug, ready and raring for cuddles
Popular in the Community