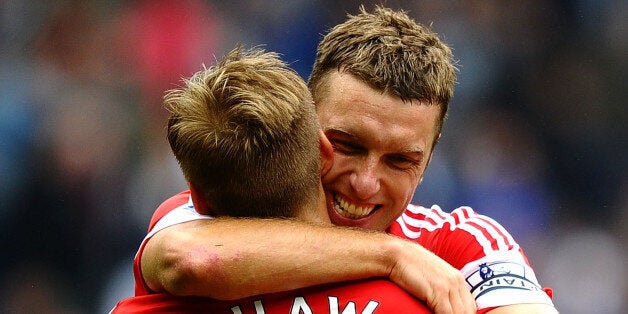 Southampton could lose striker Rickie Lambert and left-back Luke Shaw this month following the resignation of former chairman Nicola Cortese.
Cortese, who tendered his resignation in October, officially left the club on Wednesday and owner Katharina Liebherr has now taken on the role of non-executive chairman, with the search having begun for a new chief executive officer.
She also said Cortese's resignation had been accepted "with great regret", that he had "done a wonderful job" and Southampton "very much wanted him to stay".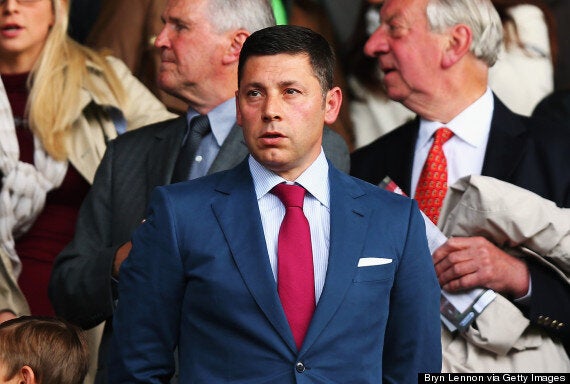 Cortese's resignation could prompt the exit of manager Mauricio Pochettino
Cortese took up the position in August 2009 after being instrumental in the purchase of the club that year by German-born Swiss businessman Markus Liebherr, and has since overseen the Saints' remarkable rise from League One to the top flight.
However, Cortese had been contemplating quitting due to divisions between him and Katharina Liebherr - who became the club's owner after the death of her father in 2010 - over future plans for the club.
The ramifications of his departure could now be severe. Saints manager Mauricio Pochettino, appointed a year ago, said in May: "Of course I would not continue if Nicola Cortese weren't here.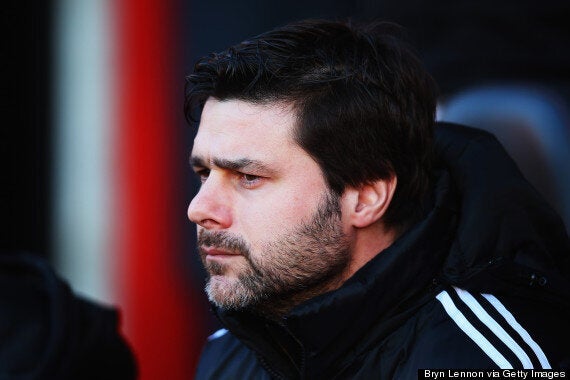 Pochettino suggested he would quit Southampton if Cortese left the club
''I have great respect as well for Southampton, the club and the supporters, but Nicola has been the one that has placed his trust and faith in me.
''We are on the same wavelength about the club and the future of the club so it really would not make any sense if I was at this club and he was not."
Pochettino is scheduled to hold his regular pre-match press conference on Thursday afternoon ahead of their trip to Sunderland on Saturday.
Ninth in the Barclays Premier League table, Southampton spent £36 million in the summer on Victor Wanyama, Deja Lovren and Pablo Osvaldo, yet their impressive squad could be weakened by the exits of Lambert and Shaw.
West Ham are believed to have submitted a bid for England striker Lambert, who is keen on a move to Upton Park, but the potential transfer of 18-year-old Shaw would arguably represent a bigger blow after he intimated he was prepared to stay at St Mary's until the end of the season.
A product of the club's renowned academy system and a future England left-back, Shaw's availability could start a bidding war between Chelsea, Manchester City and Manchester United this month. United were set to bid for the teenager in the summer but the latest developments on the south coast could force them into negotiating now, with Shaw valued at around £20m.
The England Under-21 full-back is a Chelsea fan, however, and with Ashley Cole's future unresolved and Ryan Bertrand available for transfer, the Blues arguably hold the advantage over the champions. Despite Aleksandar Kolarov's resurgence, Shaw would represent an upgrade for City, too.