Fatih Zengin is accused of using excessive force against academic Ceyda Sungur, whose scarlet dress saw her come to be known as "the woman in red", as she stood in Taksim Square in June last year.
The image of the academic facing a bank of riot police while being sprayed in the face from less than a meter away went viral.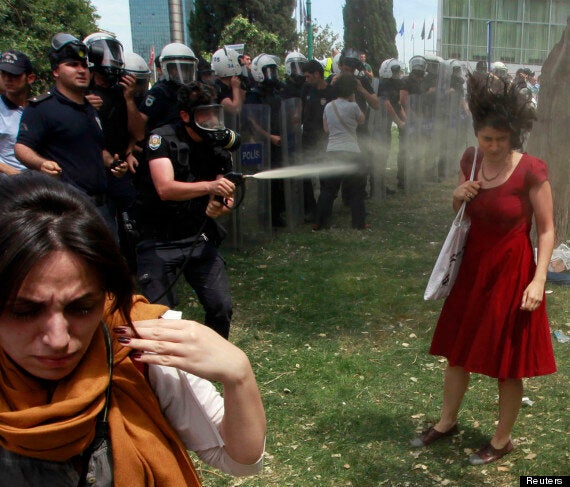 Ceyda Sungur, aka 'the woman in red' was photographed being tear-gassed
Sungur had been branded one of the so-called "extremists" who Prime Minister Recep Tayyip Erdogan and his government blamed for the demonstrations.
Istanbul Public Prosecutor Hüseyin Nazmi Okumuş said Sungur was preparing a list of injured protesters who needed medical assistance, Turkey's Hurriyet Daily News reports.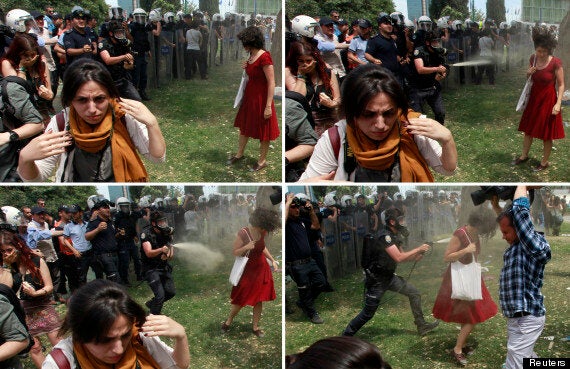 Sungur become one of the iconic images of the unrest
Speaking to Turkish press shortly after the incident, Sungur said: "Every citizen defending their human rights and every student defending university rights has witnessed the police violence I experienced."
The protests began over proposals to redevelop Gezi Park in Istanbul. Police moved in to confront demonstrators, sparking violent clashes and a widening of anti-government sentiment.
At least seven people, including a police officer were killed during the unrest, which Erdogan blamed on a foreign-backed conspiracy.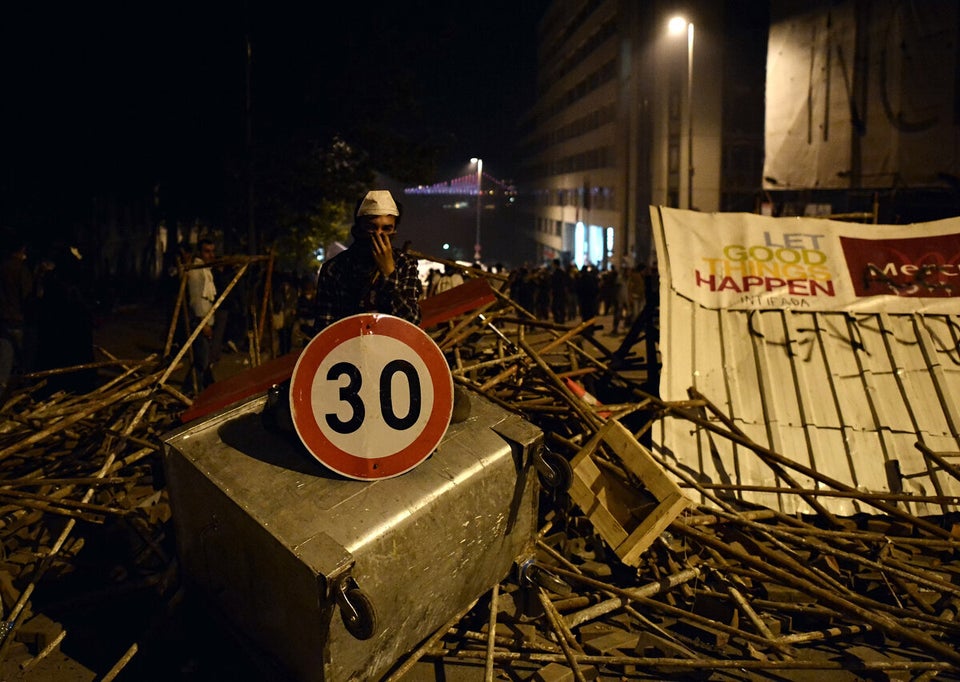 Turkey Protests