Horrified shoppers in a Birmingham Lidl bore witness to a shrieking row between a cashier and a customer, when a man was told "go on, you Muslim, die".
The cashier, who had argued about paying for carrier bags at the Balsall Heath, was accused of being a bad Muslim by the female cashier, who nicknamed him 'Mohammed'.
In a video posted online, she was seen shouting at the unnamed customer for "picking on a Muslim sister".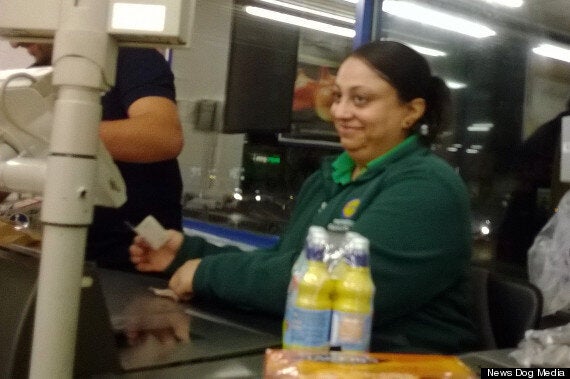 The cashier can be heard on camera saying "go on, you Muslim, die".
"You're having a bad day and you're just taking it out on me," the man says to the cashier, who had taken exception to the way he was speaking to her.
"I've been here 10 years. I was having a good day until I saw your fucking face," she replied.
A Lidl spokesman said in a statement that they were "extremely concerned to learn of this incident and we are looking into this as a matter of urgency".
"We expect a high level of customer service from all members of staff so we are very disappointed to see this and certainly do not condone the behaviour shown in this video.
"We apologise to anyone who may have been offended or upset by this and we are now conducting an investigation as per our internal processes."