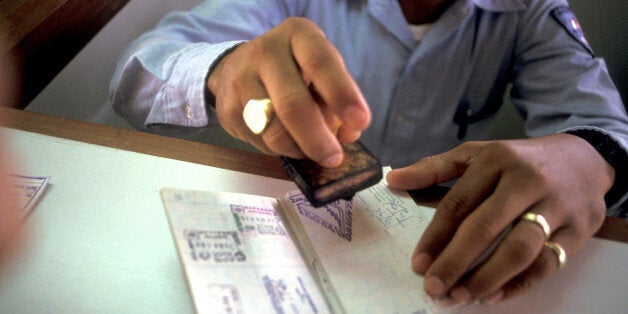 The Government's efforts to boost trade are being hampered by Britain's strict visa controls which are deterring some overseas businesses from dealing with the UK, MPs have warned.
The Commons Public Accounts Committee said the UK was currently set to miss Chancellor George Osborne's target - announced in the 2012 Budget - to double the value of its exports to £1 trillion by 2020.
Despite the Foreign Office (FCO) and UK Trade and Investment (UKTI) spending £420 million last year to promote British exports, the committee said that for the past two years growth had remained flat.
While the committee said the two organisations needed to work more effectively together, it also highlighted "tensions" with the Home Office over its time-consuming visa regime.
"The Home Office's measures to secure the UK's borders, for example, through setting visa entry requirements, can discourage business travellers from other countries from visiting the UK. This potentially affects export opportunities," it said.
"The FCO and UKTI told us that they are aware of a high level of concern in some countries about the time-consuming process of getting a UK visa."
The FCO has been pressing for the three to five-day priority visa service - currently available in 67 countries - to be extended to a total of 90 countries. A same-day service, already available in India, is being expanded to cover China and six other countries.
"Despite such efforts, there remains considerable evidence of problems for business travellers and other individuals obtaining UK visas, which is damaging to the development of the face-to-face relationships needed for successful business in other countries," the committee said.
The committee chair, Margaret Hodge said: "UKTI and the FCO should look into the difficulties experienced by business travellers in obtaining UK visas and work with the Home Office to minimise them."