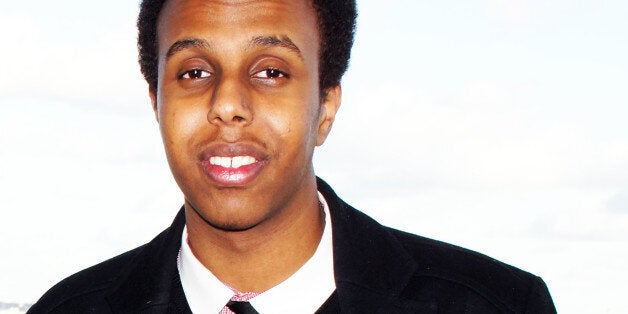 18-year old A Level student Abdi Guleid started his first business nearly two years ago, a youth-led private tuition firm called the White Star Academy, aiming to teach young people in a way they enjoy and appreciate.
Guleid's teaching firm took off, with tens of students signing up each week around London, and now the young entrepreneur has invested in two more ventures - an artist management agency and a clothing line.
With a mission to help other young people start up their own businesses, Guleid has aimed to offer mentoring and start-up funding to aspiring entrepreneurs through his new group the "White Star Alliance".
The young entrepreneur spoke to HuffPostUK about how he got started and what he has learned along the way to becoming a serial entrepreneur.
So Abdi, how did you get started with the White Star Academy?
I started White Star Academy after being tutored by a private tutor, and I found a real sense of boredom ran through my body when I was being taught. I wondered if it was the way my tutor taught me, whether it was the subject or the fact that I didn't want to be there in the first place other than to increase my chances of passing my GCSEs.
After few months of research I found that students tended to remember more information from a session if it is taught in a way they can relate to.
Lessons are taught by trained youths who have successfully achieved their grades and can deliver lessons that are productive and fun, giving students key tips to remember in order for them to pass their exams. The main aim is to make the learning more enjoyable and that the student should look forward to their next lesson, ready to learn, ready to take on board what the teachers set out and to succeed.
How did your business take off?
White Star started with three kids a week and after various promotions, word soon got around.
White Star Academy started with three kids a week, after various promotions. Word soon got around that there was a new private youth-led academy. Registrations increased to ten new students a week and we found we had to have representatives in West, East and South London to cater for the growing need.
Were there any difficulties you found on the way?
I had assumed the hardest bit would be convincing parents to sign up. However, how to promote the new start-up became the hardest to figure out. We also had to find the right teachers that shared our vision and matched our requirements. Parents were requesting various curriculum subjects at different key stages and it was our responsibility to find the right teacher to teach those subjects at that level.
White Star Academy cost less than £60 to start up and now we are growing in numbers every month.
How did you invest in two other start-ups? What attracted you to them?
I used some of the income from the Academy to fund the first new venture that was the artist management academy ET Management, aimed at promoting and managing new and upcoming talented artists with a thirst for music and abilities to match.
We want to develop the careers of independent musicians by providing the necessary guidance and promotion needed to develop a professional career in music.
Before starting, the two things that attracted me most were the man I was going to run it alongside. Omar Yusuf has been a classmate of mine for the last seven years and I knew with trust and friendship we'd be able to combine both our skills into running a successful agency.
The other venture is Street Kraft Clothing, a clothing line we expect to launch this year. I have always wanted to have my own clothing line and with the benefit of online as a sales channel I felt we might be able to do something spectacular.
What's your ultimate aim as an entrepreneur?
My goal is to help develop a morally well-adjusted generation whose efforts and work is valued, providing a platform so that the next generation who are passionate about business can receive the necessary support that they need.
If they are those who are unfortunate to have a low income I want us to be the ones who provide the life changing opportunities.