A four-year-old girl shot and killed her cousin of the same age with a with a rifle she found under a bed at her grandfather's house in Detroit.
The boy was shot in the chest and taken to hospital where he was pronounced dead.
Police Sgt. Michael Woody said: "It's a tragic incident.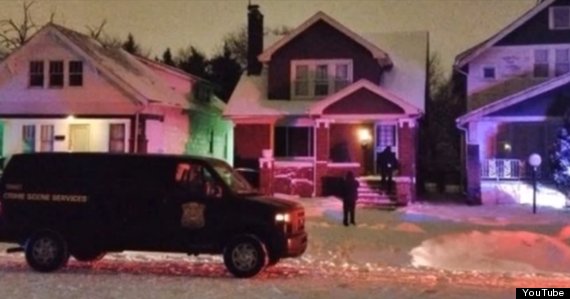 The scene of the shooting
"It's really not anything more than that. There was no malicious intent.
"There was nothing there to suggest that the grandfather put those children in harm's way, but the investigation will continue."
A babysitter was home at the time but the guns were not kept in a locked case.
Woody added: "This is a very senseless … incident that could have been avoided."
The utterly depressing accident echoes a number of similar cases last year.
In May a five-year-old boy accidentally shot dead his two-year-old sister as he played with a .22-caliber rifle he had received as a gift.