Never mind having bad hair days, Madonna is having a bad face day by the looks of this snap of her out and about in New York.
And if that wasn't quite enough to contend with, Madge is also currently hobbling around on crutches after bruising a bone in her foot while dancing in high heels.
Well, we've all been there.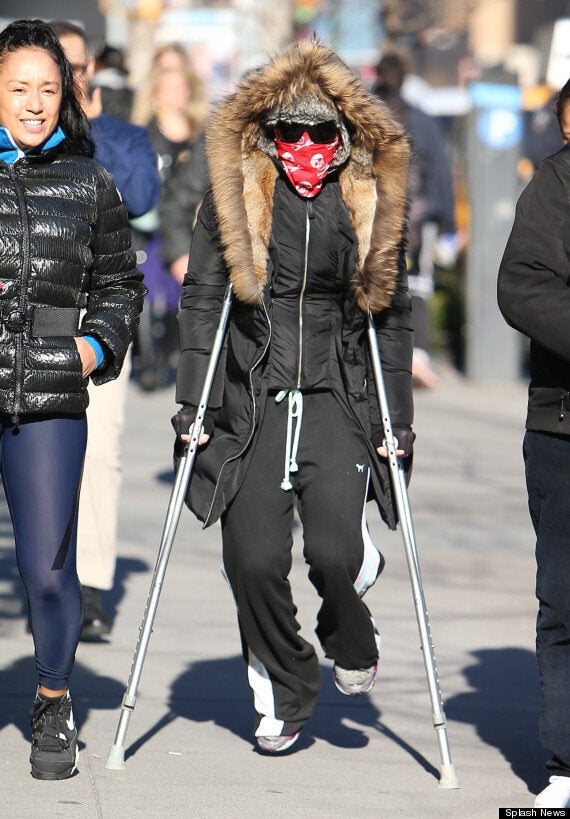 Who's that girl? Madonna, that's who.
The 55-year-old star kept covered up (and then some) with a skull and crossbone scarf over her face and obligatory huge black shades as she headed to the gym.
Yep, you read that right, not even an injury gets between the Queen of Pop and her dose of daily exercise..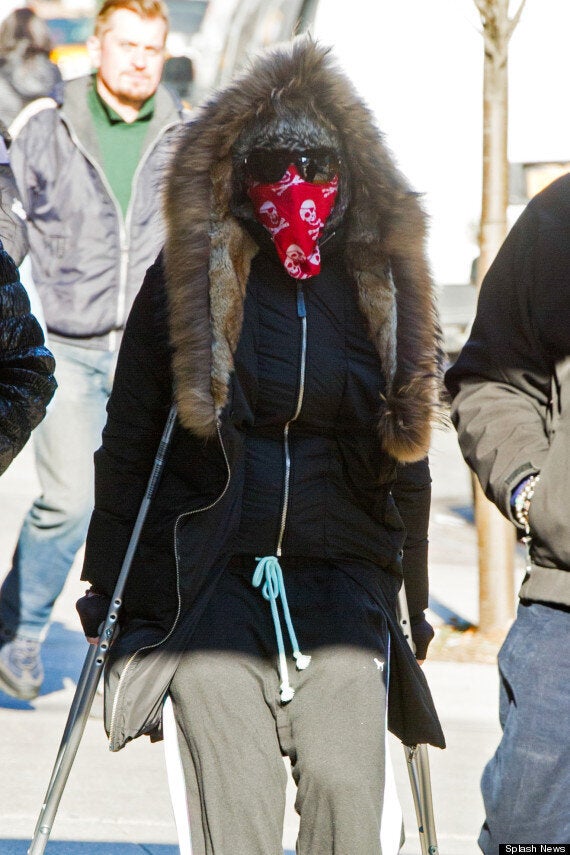 Let's just hope she managed to resist the Zumba class.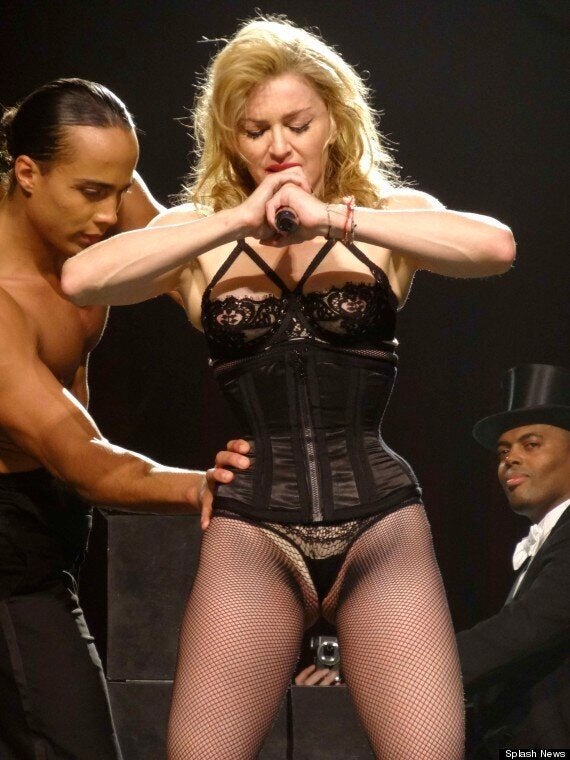 Madonna: Growing Old Disgracefully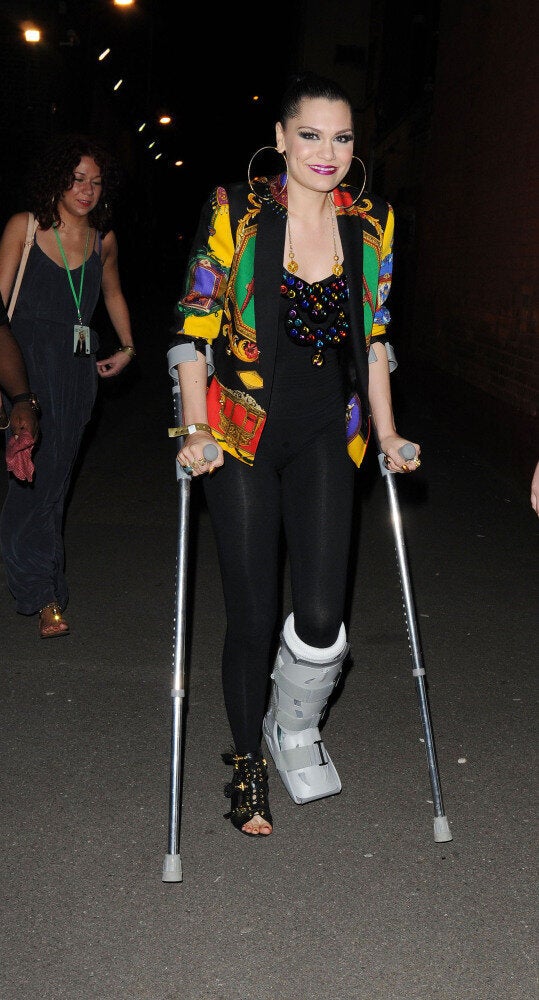 Injured Celebs
Popular in the Community