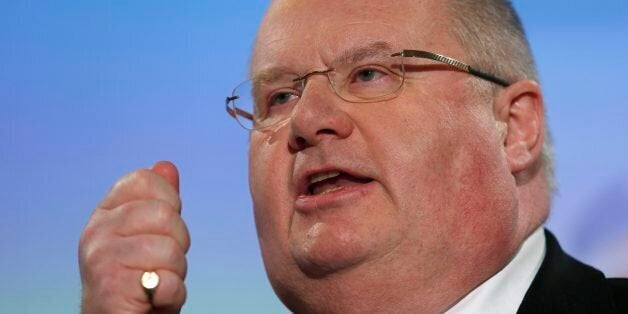 Conservative minister Eric Pickles has once again insisted that immigrants must be encouraged to learn English -- or face the consequences.
Immigrants who cannot speak English have no way of being a "full member" of British society, Pickles said today, amid suggestions benefits could be stripped from those who do not learn the language.
Communities Secretary Mr Pickles admitted the details of such a policy had not yet been hammered out, but highlighted reforms made last year to cut translation services and boost spending on English classes.
A senior Liberal Democrat source said the idea of cutting benefits to non-English speakers was a Tory idea not agreed by the coalition, and warned their partners should not "chase Ukip's tail via the Sunday papers".
Speaking on the Sky News Murnaghan programme, Mr Pickles said: "Last year I stopped translation inside the Department for Communities and Local Government and asked local authorities to do the same, but at the same time I increased the amount of money available to learn English and we have done a series of quite innovative programmes of trying to target particular groups who don't speak English to give them the gift of English.
"We don't know how this policy is going to be put out, but I would say this - if you're on benefit or whether you're in work, you can't be a full member of British society unless you speak English and you're artificially reducing your chances of employment if you're not speaking English.
"I recognise we have not been able to get to everybody, that's why we have looked at doing it in places where people are confident to learn English. It might be the mosque, it might be at work, we might even look at doing it in some benefit places.
"I think if you're going to live somewhere, it is beholden on you to learn the language - I was told a bunch of ex-pats in Spain it would be a good thing if they learnt Spanish... I think it is a good thing, you need to be able to speak to your neighbour, you need to be able to follow what's going on."
The Liberal Democrat source said: "These are proposals from the Tories which haven't been agreed in Government.
"We've already taken significant steps to make sure we all enjoy the right to move and to work, but not a freedom to claim.
"We will look at these proposals, but would prefer the Tories to agree policies in Government rather than chase Ukip's tail via the Sunday papers."