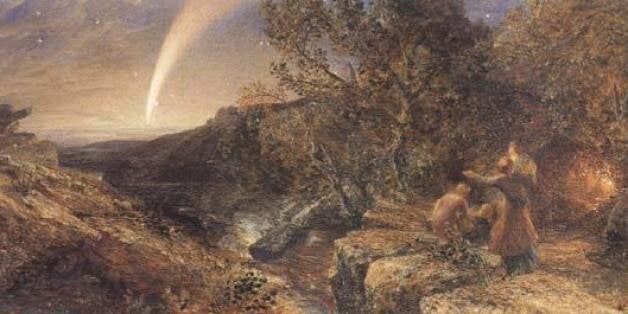 Metropolitan police officers are searching for a con artist who has stolen an £100,000 painting from an 89-year-old woman.
The fraudster robbed the South Kensington resident of jewellery, bank cards and famous painting The Comet of 1858 by Samuel Palmer.
Scotland Yard said the criminal phoned the victim and said her bank cards had been involved in a crime and she needed to contact her bank.
The caller then stayed on the line and pretended to be a representative of her bank, informing the victim that someone would attend her address and collect her cards.
They also asked if she had anything of value in the house and the woman mentioned the painting.
A man later came to her home and stole the items.
Detectives are appealing for help to recover the haul, taken on January 18, by a man, believed aged in his 30s, around 5ft 10ins with dark hair and an English accent.
To try and help stop other people from falling in to the same trap, the Metropolitan Police stressed: "Neither your bank nor the police would ever ring you and state that they are coming to your home to pick up your card, so never hand it over to anyone who comes to collect it.
"Your bank will never ask you to authorise anything by entering your pin into the telephone handset.
"Never share your pin with anyone - the only times you should use your pin is at a cash machine or when you use a chip and pin machine in a shop/restaurant.
"If you think you have been the victim of a fraud or scam of this nature report the crime to your local police."