Jordan Poulton - the man who had a relationship with 'Celebrity Big Brother' star Luisa Zissman during their time on 'The Apprentice' - has revealed intimate details of their affair, including of how they romped in a cupboard while on the show.
In an interview with The Sun, the businessman told of how he and Luisa had to constantly sneak away from the show's production team to spend time alone together in the house the contestants shared while competing to be Lord Sugar's business partner.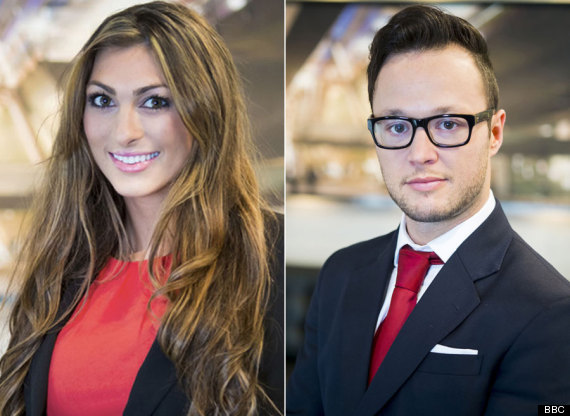 Luisa Zissman and Jordan Poulton
He told the newspaper: "When I was with Luisa I spent a lot of time in cupboards — literally," Jordan said. "It wasn't easy to have sex in the Apprentice house as there were minders living there trying to stop us.
"Our routine was I'd go off somewhere and she'd disappear too, and we'd muck around until someone came to find us.
"When people try to stop you having sex, the tension ramps up more."
Jordan - who hooked up with Luisa after a boozy night in a posh restaurant put on by Lord Sugar - added that the 'CBB' star was open about her previous antics, just as she has been in the Big Brother house.
"She made no secret of how sexual she was. Right from the start she told me all about her exes and the sex parties that she'd been to," he said.
However, when Luisa spoke to Heat magazine about her relationship last year, she wasn't as open about what she got up to with Jordan in the house.
"We were very, very close… we snogged but no tongues. Someone from production walked in!
"We were both massive flirts but it was just the build-up of being in the house," she said.
Jordan's a nice guy… We'd fall asleep on the sofa together, or I'd lay on him and he'd play with my hair and stuff," she added.
Uzma Yakoob - who shared the 'Apprentice' house with the pair - recently slammed Luisa's antics on 'Celebrity Big Brother' in an exclusive blog for HuffPost UK.

LIKE US ON FACEBOOK | FOLLOW US ON TWITTER