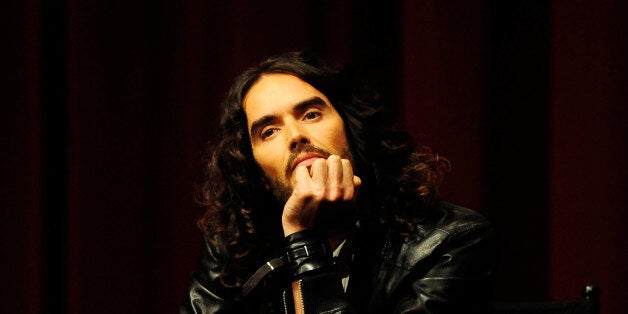 Russell Brand is a "corrosive" influence on politics and his call for people to abandon voting is a "disgrace", former Labour home secretary David Blunkett has said.
The veteran Labour politician said while MPs often were "not as honest" as they should be about their influence, too often comedians and satirists were poisoning the public image of politics with their "abuse".
"There is a corrosive influence taking place and Russell Brand is part of that," he told the BBC's Daily Politics programme on Tuesday. "Politics is to do with all of us its, not a spectator sport, its about getting people engaged in their own lives participating in all sorts of ways. Also getting them to vote."
Blunkett said he was in favour of satire but against the "sneering" attitude many people adopted. "What we have moved to too often is just straight abuse, they are not actually very funny either."
He added: "To encourage people to disengage and do away with their little bit of influence in the world is a disgrace."
On Saturday Sir Bob Geldof threw his weight behind Brand's call for a political revolution, warning that the current system of democracy "may not be viable for much longer". In an interview with The Huffington Post UK Geldof praised Brand for his "articulacy and expressing the anger of the moment."
Popular in the Community