Former Lostprophets singer Ian Watkins, who was handed a 35-year sentence for a string of child sex offences, has lodged an application for permission to appeal.
The Court of Appeal move by the disgraced rock star, whose sentence is made up of a custodial term of 29 years and a further six years on licence, was confirmed by the Judicial Office on Thursday.
Watkins was sentenced last month after pleading guilty to a string of child sex offences, including two counts of attempting to rape a baby.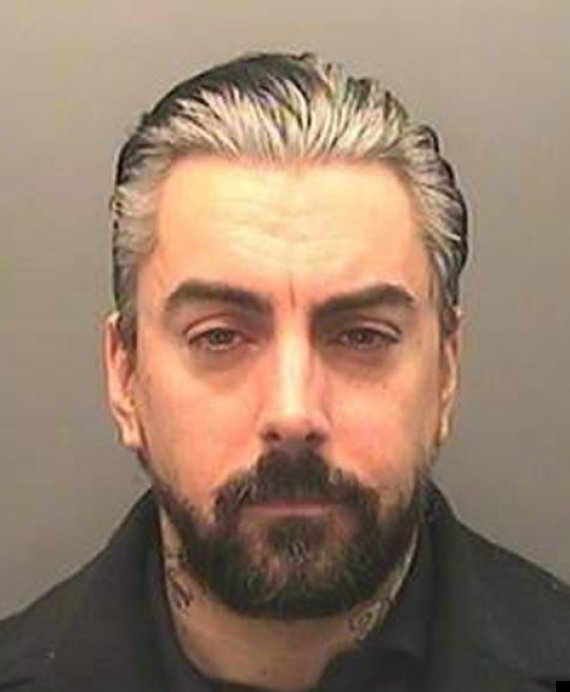 Ian Watkins pleaded guilty to two charges of attempting to rape a baby
His two female co-defendants, aged 21 and 25, were also sentenced, with mother 'A' receiving 14 years and mother 'B' 17. They cannot be named for legal reasons.
After sexually touching a groupie's 11-month-old baby, Watkins then tried to have penetrative sex with the child.
He also encouraged a second fan to abuse her child during a webcam chat and secretly stashed child porn videos, some of which he had made himself.
Watkins, who changed his plea from not guilty at the last minute, appeared at Cardiff Crown Court on 18 December.
SEE ALSO:
The 36-year-old, who was earlier described by a prosector as a "determined and committed paedophile", was arrested in December 2012. In November he pleaded guilty to a string of "depraved" child sex offences.
During sentencing, Mr Justice Royce told the defendants: "What you three did plumbs new depths of depravity.
"Any decent person looking at or listening to material here would experience shock, revulsion, anger and incredulity."
He described Watkins as a "significant risk" to young women and children, adding he had shown "evident delight" in abusing children and had exhibited "an almost complete lack of remorse."
Watkins was told that he will have to serve two-thirds of the custodial term before he can be considered for release by the Parole Board.