Terrorists have wreaked havoc in Cairo, killing five people in devastating bomb blasts.
Almost 70 people were wounded in the three attacks, starting with a car bomb that left a four metre-deep crater outside the police headquarters.
That blast, reportedly followed up by gunmen on motorcycles, killed four people, and two more followed in other locations.
Shocked crowds gathered to survey the wreckage left by the blasts, which came ahead of the anniversary of the 2011 uprising which ousted long-term ruler Hosni Mubarak. A crater caused by the bomb A crowd gathers around the debris of a car
The BBC reported that a militant group called Ansar Beit al-Maqdis, which means Champions of Jerusalem, had claimed responsibility for the car bomb.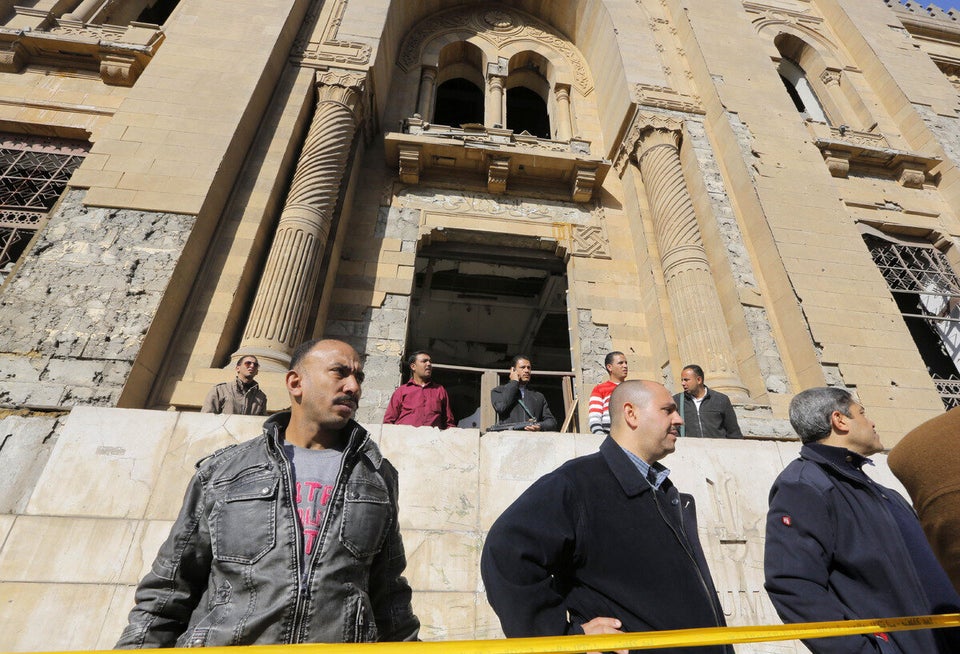 Cairo Bombings
Gunmen on motorcycles reportedly opened fire after the explosions, eyewitnesses said.
Popular in the Community