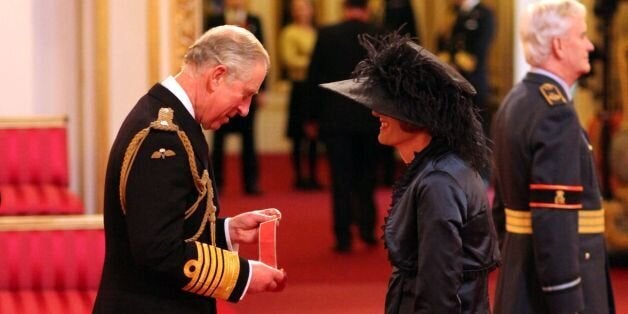 Grayson Perry looked absolutely fabulous today as he collected a CBE from a giggling Prince of Wales.
The cross dressing artist appeared to take inspiration from Camilla, the Duchess Of Cornwall, as he wore his "Italian mother of the bride" outfit for the occasion.
A Buckingham Palace spokeswoman said that Perry's "attire was entirely appropriate".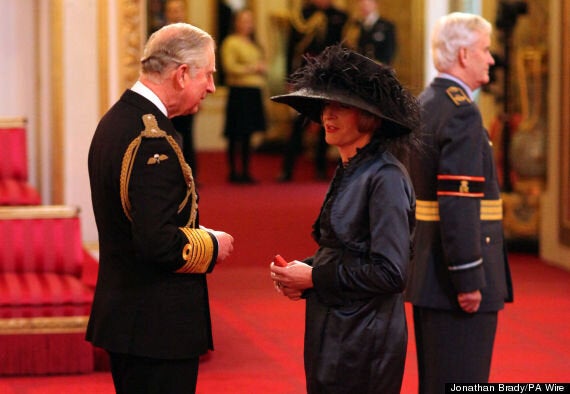 The flamboyant transvestite potter, famed for his ceramic artwork depicting his darkest and most private feelings, said the award was recognition for "30 years of hard graft".
The Turner Prize-winning artist regularly appears dressed as his female alter-ego Claire and did not disappoint his fans when he travelled to Buckingham Palace for the investiture ceremony.
Perry wore a midnight blue dress and matching fitted jacket with a wide brimmed black-hat decorated with what looked like ostrich feathers.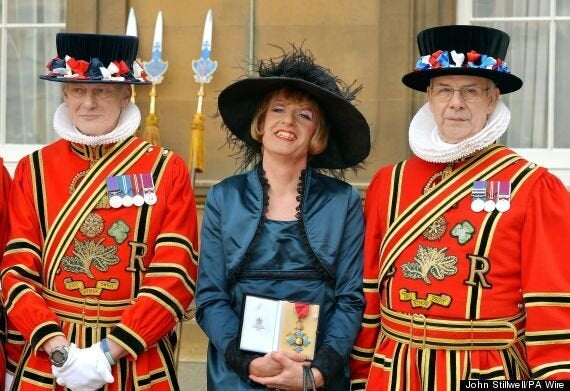 Speaking after the ceremony he said: "Receiving this was great, it's not just for me it's for all the artists - no really it's just for me, for 30 years of hard graft."
Perry once described Claire as "a cross between Katie Boyle and Camilla Parker-Bowles" but when reminded of this he laughed and said: "This is my Italian mother of the bride outfit".
He added: "When I got the call (about the CBE) my first thought was what am I going to wear, it's a serious thing I'm not going to compromise my identity as Britain's pre-eminent transvestite. I googled to see what people wore and went for the sexier end.
"I always do like the older woman who makes an effort."
Related