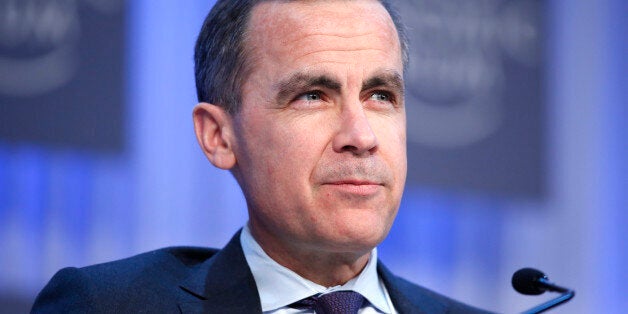 Mark Carney has signalled it is the time to "evolve" his flagship forward guidance policy, suggesting the Bank of England could ditch its 7% unemployment rate threshold at which it'd consider raising interest rates.
Speaking at the World Economic Forum in Davos, the Bank of England governor said that despite the falling unemployment rate, the UK's economic recovery has not yet reached "escape velocity" and interest rates are set to remain low.
"Unemployment seems to be falling at a pace that will reach our 7% threshold materially earlier than we had expected," he said. "It is widely recognised that our 7% threshold is not a trigger for raising [the] bank rate... it is merely the point at which the MPC [Monetary Policy Committee] begins to even think about adjusting policy."
Carney suggested that the Bank would also consider other indicators in adapting its forward guidance policy.
"Last August, the MPC said that when the threshold was reached, there should be no assumption of an immediate, automatic change to its policy stance," he said. "It would assess the prevailing economic conditions, including wider measures of slack and inflationary pressures, before deciding the appropriate stance for monetary policy."
John Cridland, director general of the Confederation of British Industry, warned Carney against raising interest rates too soon.
He said: "There are increasing signs that the economy is back on track and the investment cycle now needs to turn.
"This should boost productivity and go hand-in-hand with the growing number of jobs. With slack in the labour market and inflationary pressures easing, but productivity not yet rising, business will welcome the Governor's comments on interest rates.
"Interest rates should remain low to help sustain the recovery."
"The recovery has been much quicker than expected. I imagine [Carney's forward guidance] has to be revised to some extent. We're just too close to the 7% threshold now.
"The only thing that they might be able to focus on is that the single month rate is still around 7.4% so it does imply thaat there is a bit of volatility around the number."