A powerful group of MPs has hit out at "outrageous" examples of public sector bodies apparently paying employees to keep quiet about problems.
The Public Accounts Committee highlighted evidence that so-called "gagging clauses" have been used to cover up serious failures in organisations such as the NHS.
But inadequate monitoring by the Government means it is impossible to say how many have been deployed - or whether they were appropriate.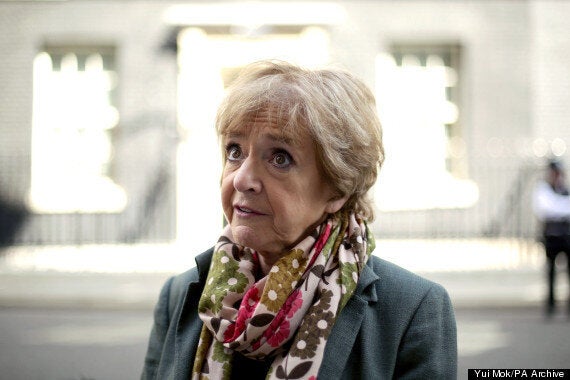 Margaret Hodge MP, chiar of the Public Accounts Committee
Investigations by the National Audit Office last year found the Treasury had signed off more than 1,000 special severance payments linked to compromise agreements for departing staff since March 2010.
Over £28.4 million was paid out - but the true figure will be much higher as this does not include local government, the police, the BBC, or private contractors.
Cases raised during the cross-party committee's inquiry include £225,000 paid to former Morecambe Bay NHS Trust chief executive Tony Halsall, who stood down amid concerns over a string of baby deaths at his hospital.
MPs also referred to the gagging of Lincolnshire hospital chief Gary Walker after he raised concerns about standards, and the £120,000 offered to buy the silence of an NHS whistle-blower in the case of the death of Baby P.
PAC chair Margaret Hodge said: "We are deeply concerned about the use of compromise agreements and special severance payments to terminate employment in the public sector.
"It is clear that confidentiality clauses may have been used in compromise agreements to cover up failure, and this is simply outrageous.
"We heard evidence of shocking examples of using taxpayers' money to 'pay-off' individuals who have flagged up concerns about patient or child safety.
"It is vital that people feel free to speak out to help prevent terrible tragedies or even deaths, and protecting the reputation of an organisation, such as the NHS, at the expense of public safety is unacceptable.
"A confidentiality clause in a compromise agreement is not meant to prevent legitimate whistle-blowing - but people who have been offered, or accepted compromise agreements have clearly felt gagged.
"There is simply no way of knowing how many of these special severance payments have been made across the public sector - or whether the compromise agreements have been used to 'gag' employees. To date neither the Treasury nor individual departments have monitored this adequately.
"The end result here is the risk that public bodies reward failure just to avoid attracting unwelcome publicity. No one has taken responsibility for identifying early warnings of service failure, such as organisations with unusually high numbers of agreements, or individuals transferring between departments receiving large severance payments."
The PAC report welcomed proposals for the Treasury and Cabinet Office to toughen rules and monitoring of compromise agreements and confidentiality clauses.
Guidance on use is being prepared for the civil service and public sector bodies. A consolidated report on the number and value of special severance payments is also set to be published.
Mrs Hodge said: "We welcome the progress made by the Treasury and the Cabinet Office, but believe the Treasury must now take a more robust approach to the use of compromise agreements not only by the wider public sector but also by private contractors receiving public funding."
A Government spokeswoman said: "Hard-working people do not expect their taxes to be spent to cover up failure - that's why we took action and are bringing in significant changes, which will ensure severance payments are not used to reward poor performance or prevent 'whistle-blowing'.
"We will examine this report and welcome that the PAC recognises the work we have already done."
Jonathan Isaby, chief executive of the TaxPayers' Alliance, said: "Special severance payments are a dangerous and corrosive waste of taxpayers' money that can be used to hide blundering and scandal.
"It's vital that any payments are open and accountable so that taxpayers can be assured they're not paying to cover up further failures that have cost money, and on occasion lives.
"Ultimately if staff aren't up to the job then they should be let go, not paid off with a handsome cheque to leave no questions asked."