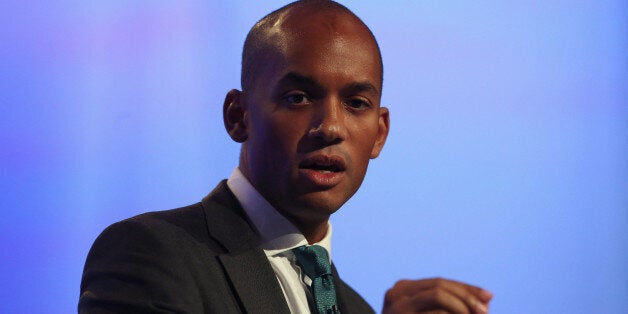 Chuka Umunna has launched a staunch defence of Labour's plan to bring back the 50p upper rate of income tax for those earning over £150,000, insisting it would only be 'temporary' and solely to reduce the deficit.
Labour's shadow business secretary blamed the "incredibly difficult" financial situation they would stand to inherit from Chancellor George Osborne, saying he was on track to be borrowing £2bn more in 2015 than he planned in 2010.
"This isn't some ideological expedition. It is a recognition that if we are elected in 2015, we're going to be inheriting an incredibly difficult financial situation," he told small business owners at the Federation of Small Business' conference.
"This is all with a purpose of reducing the deficit and bringing the public sector finances back into balance... it's a temporary measure."
"I don't deny that amongst the broader electorate it is very popular. It'd be completely disingenuous of me to deny that. Even a majority of Daily Mail readers support it.
"Are we arguing that this on its own would sort out the deficit? Of course not, but what we do know is that in the three years during its operation, it brought in £10bn more than expected.
"It's not something we wish to do but it's unfortunate because of the situation with the public finances."
In a letter to Telegraph, 24 business chiefs including Ocado boss Sir Stuart Rose and Sir Ian Cheshire, chief executive of DIY giant Kingfisher, warned that the 50p rate would be a "backward step" and "have the effect of discouraging business investment in the UK".
In response to Balls' announcement, Treasury minister David Gauke warned that the 50p rate would "raise little, if anything".
He added: "The wealthiest are paying a greater share of income tax. If Labour want to deliver a reduced deficit, given their opposition to any of the spending cuts we're putting in place, then I'm afraid they're just going to have to put up taxes on everyone - not just the top earners."
Popular in the Community